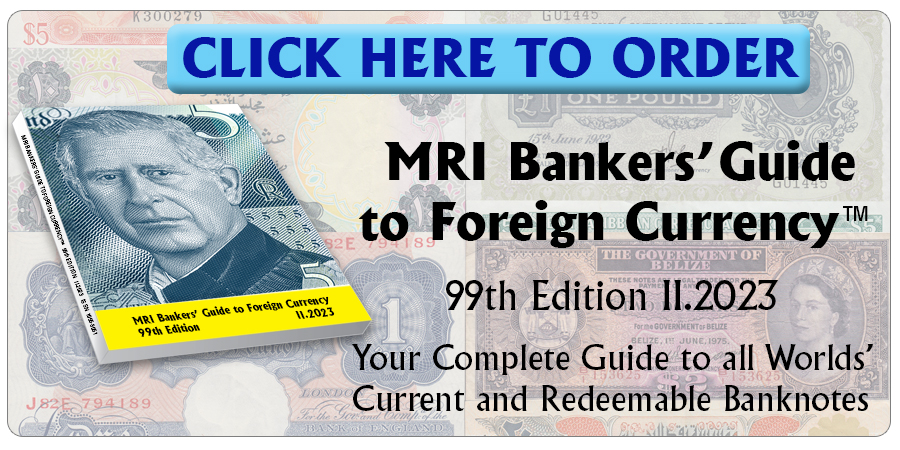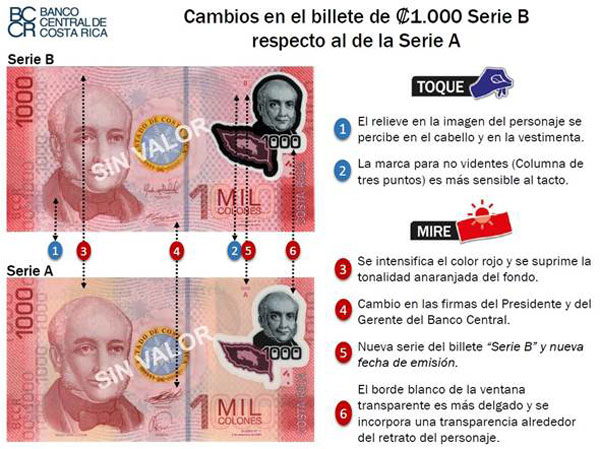 In december of 2017 the Banco Central de Costa Rica issued new 1,000 colones banknotes (CRC 1000.4) of the series B.
This new notes are similar to the ones issued in 2011 of the series A (CRC 1000.3) with the following differences:
The portrait has intaglio relief
The marks to help the blind have more relief
It is more reddish
The see-through portrait on the top right is enlarged. 
Order your copy of the MRI Bankers' Guide to Foreign Currency™ now!
Source Banco Central de Costa Rica
©2018  Monetary Research Institute.
SaveSave
SaveSave
SaveSave
SaveSave
SaveSave
« More posts