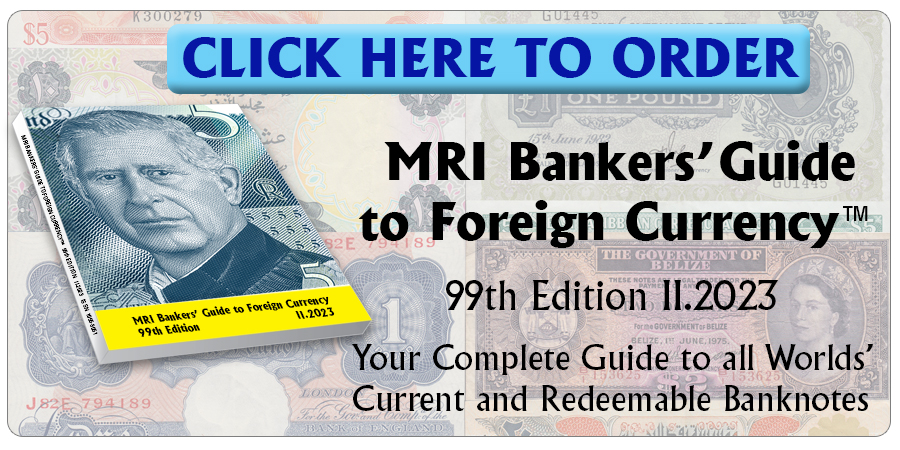 The People's Bank of China announced on March 23 the withdrawal from circulation of the banknotes of the fourth family of RMB, with the exception of the fractional ones of 1 and 5 jiao, which remain valid.
The withdrawn notes will remain legal tender until April 30. From May 1rst they can be exchanged at any bank branch until April 30, 2019. Afterward these, as well as older 1953 and 1960 notes are exchangeable without time limit at any branch of the People's Bank of China.
Order your copy of the MRI Bankers' Guide to Foreign Currency™ now!
Source: en.people.cn
Courtesy: Fernando Iglesias.
©2018  Monetary Research Institute
SaveSave
SaveSave
SaveSave
« More posts