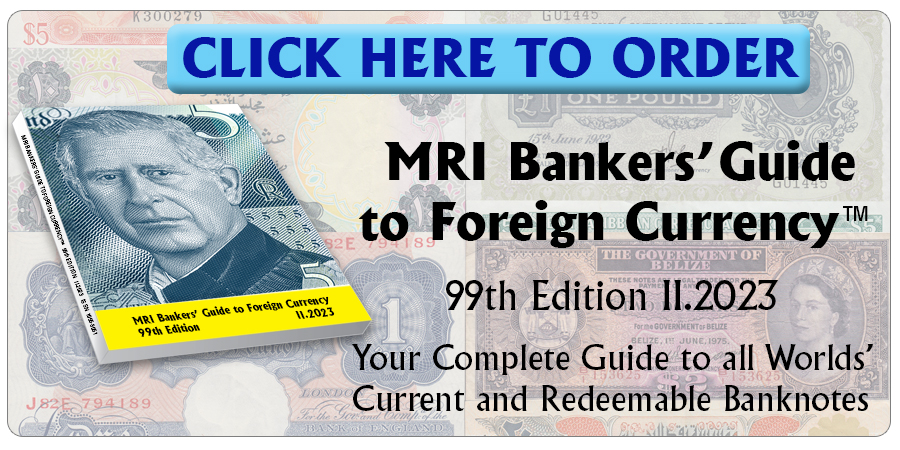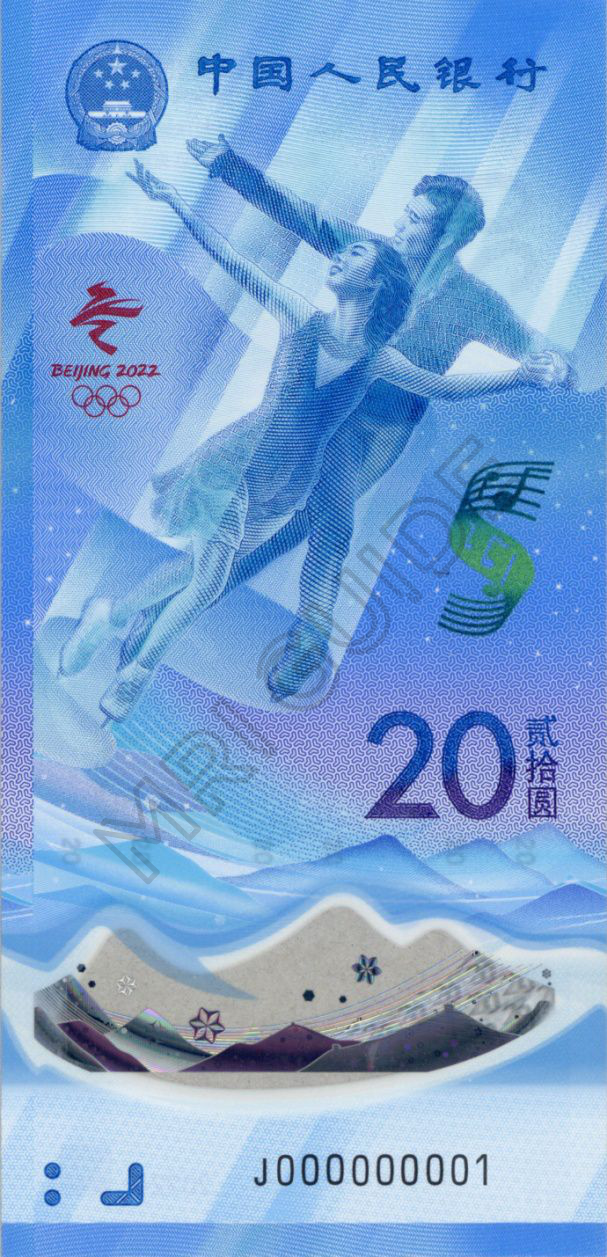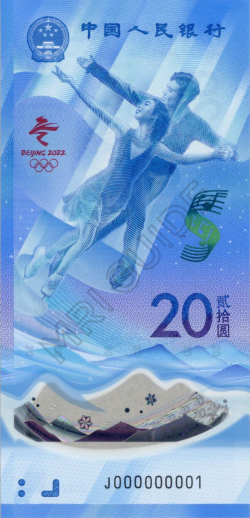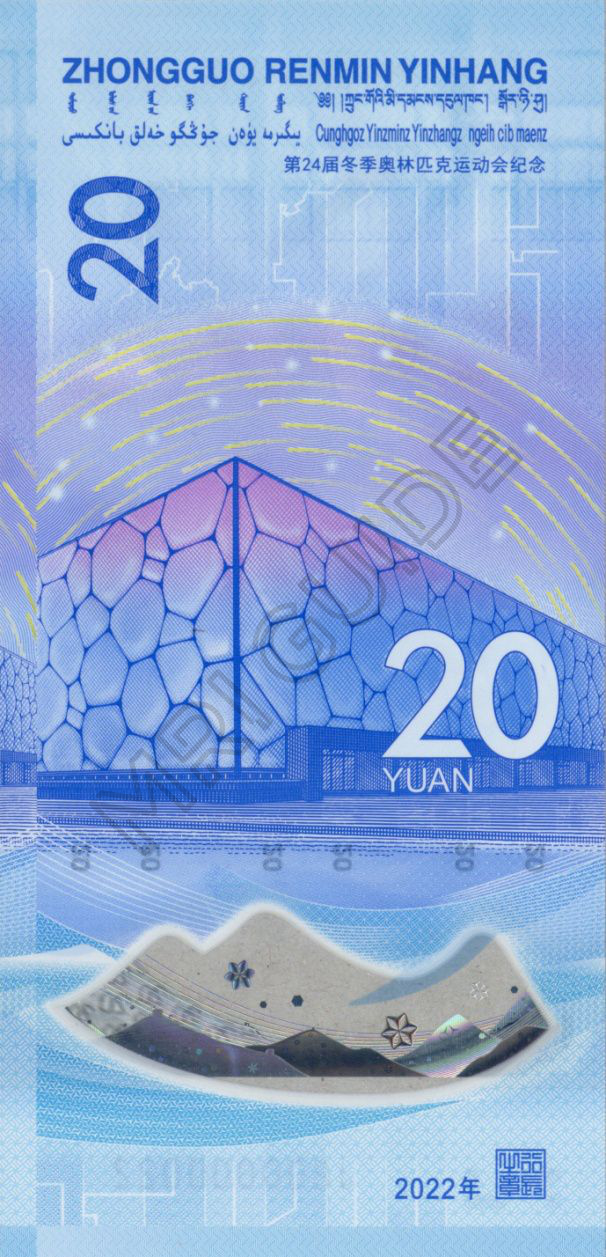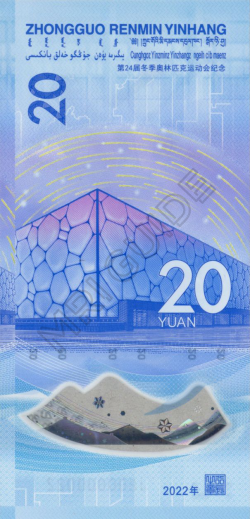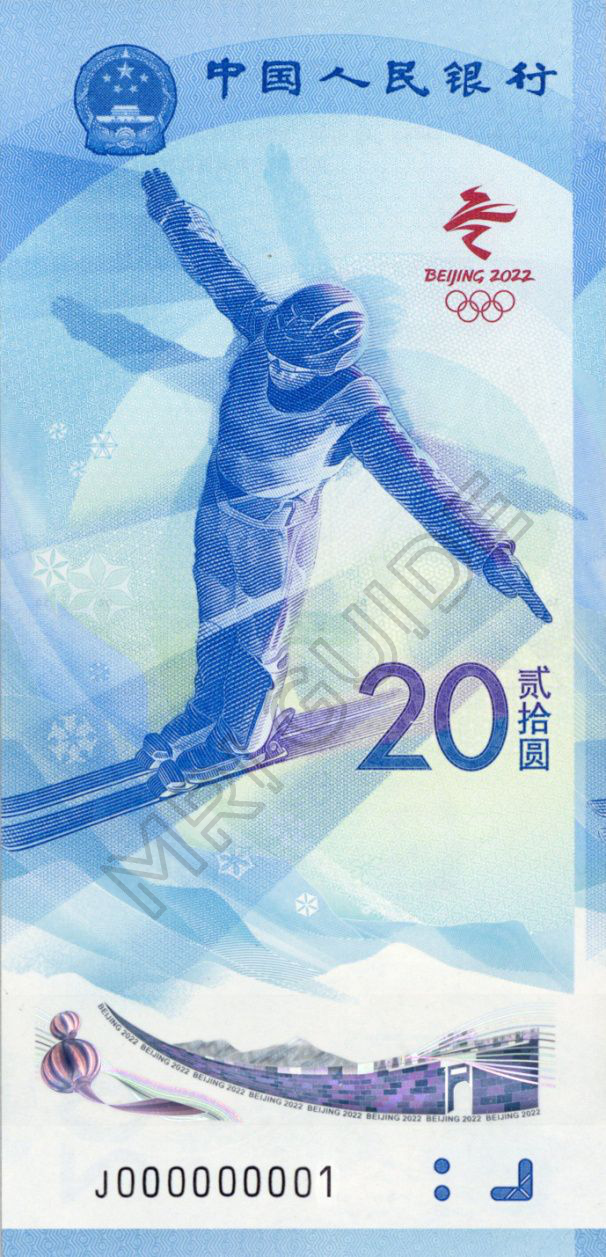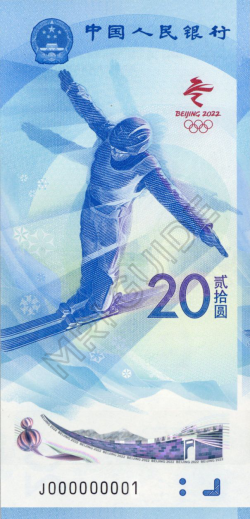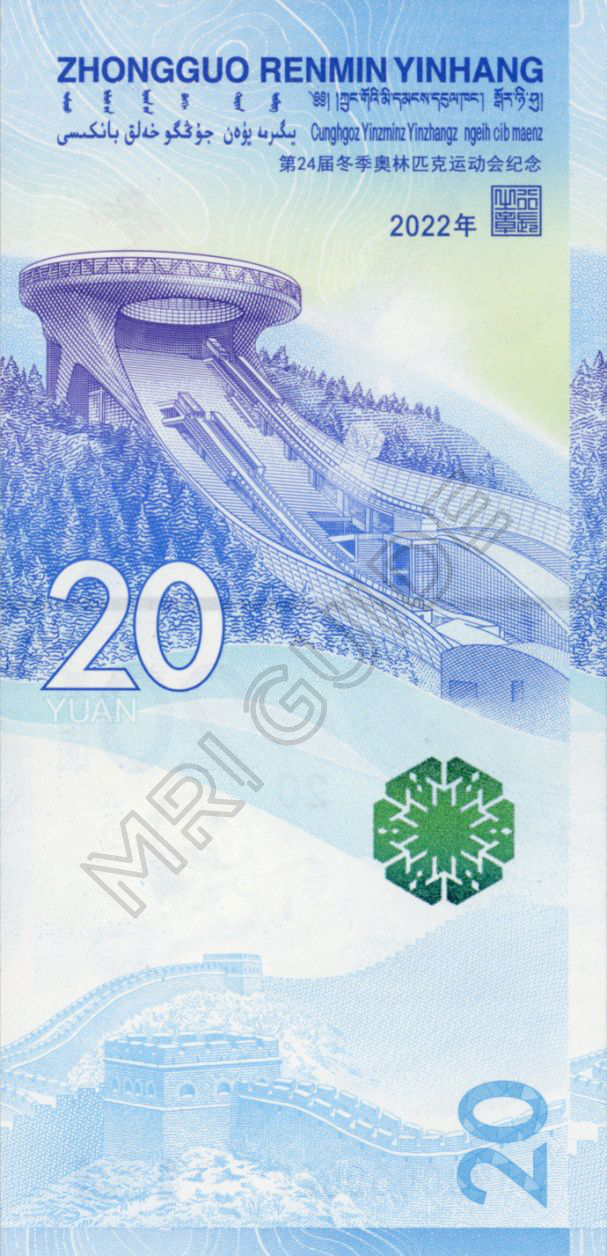 You saw it first here…
The People's Bank of China announced today that it will issue on December 21 two banknotes to commemorate the 24th Beijing Winter Olympic Games. Their size will be 70 x 145mm.
The one dedicated to ice sports (CNY20.4) will be produced on polymer substrate, while the other (CNY20.5) showing a skier, with a snow sport theme, will be printed on paper.
A total of 200 million sets will be issued, of which 40,000 will be produced in a special presentation folder. There will be a special procedure for the distribution of the notes.
Source: People's Bank of China.
Courtesy: 钞票百科 (Chaopiaobaike); Gabriel's Numismatic Market, LLC.
Click here to order the MRI BANKERS' GUIDE TO FOREIGN CURRENCY™
*** Would you like to share your comments, corrections or news? Please contact info@mriguide.com
©2021  MRI BANKERS' GUIDE TO FOREIGN CURRENCY™. All rights reserved.
« More posts