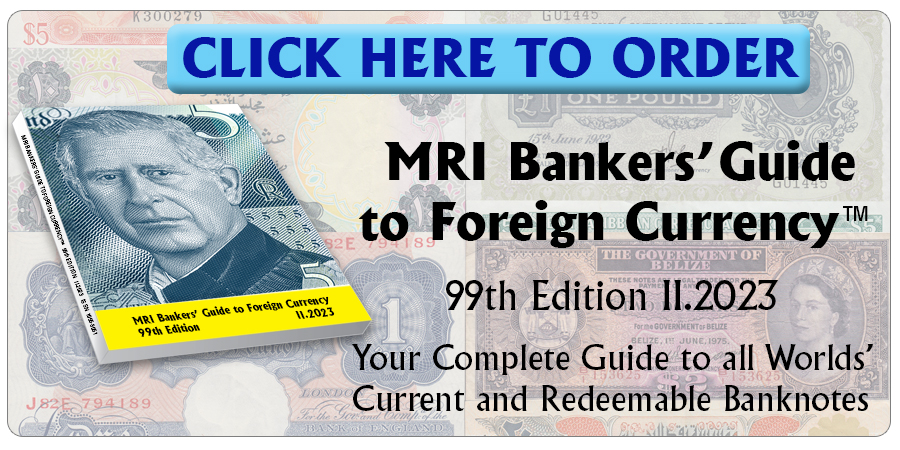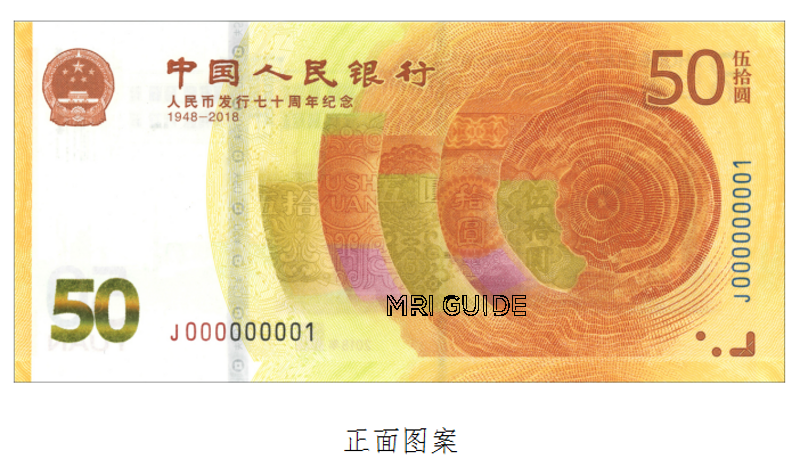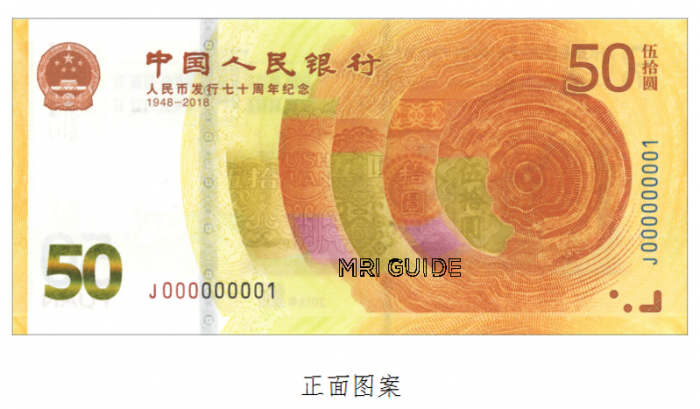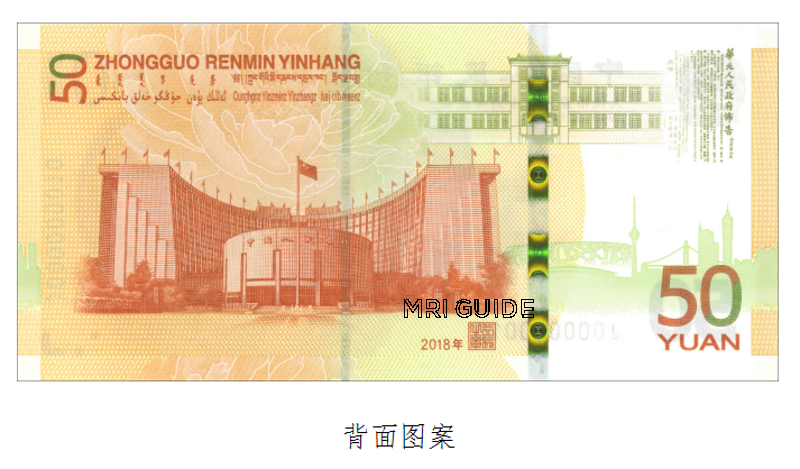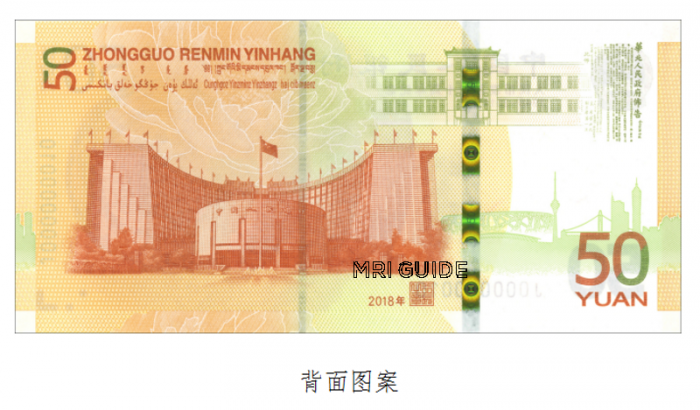 The People's Bank of China has issued today a set of coins and a 50 yuan (CNY50.4) banknote commemorative of the 70th Anniversary of the issuance of the RMB. 
The new banknote measures 150 x 70 mm, is of yellow and orange color, and shows in the back the former site of the People's Bank of China building and it current one; . It is dated 2018, and 120,000,000 pieces will be issued.
Source: pbc.gov.cn
Courtesy: Kai, Gabriel Numismatic Market LLC.
Click here to order the MRI BANKERS' GUIDE TO FOREIGN CURRENCY™
©2018  MRI BANKERS' GUIDE TO FOREIGN CURRENCY™
« More posts