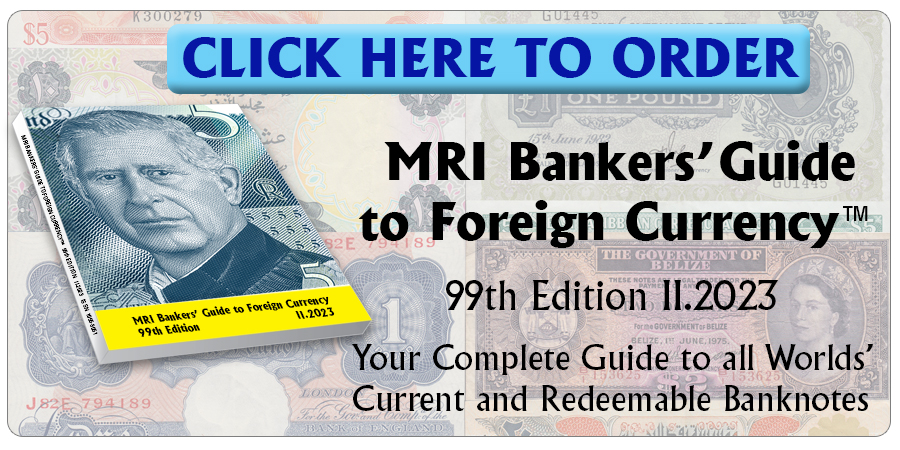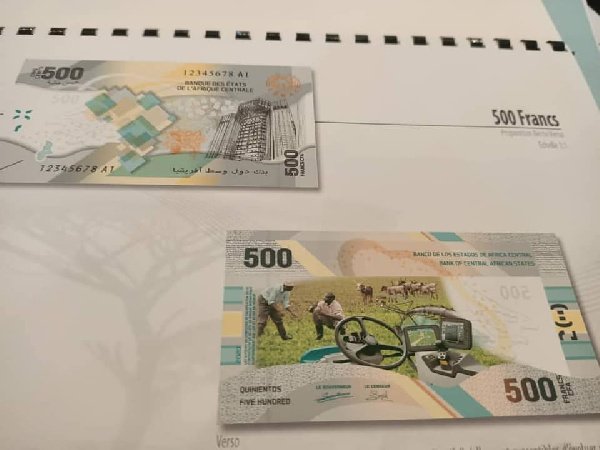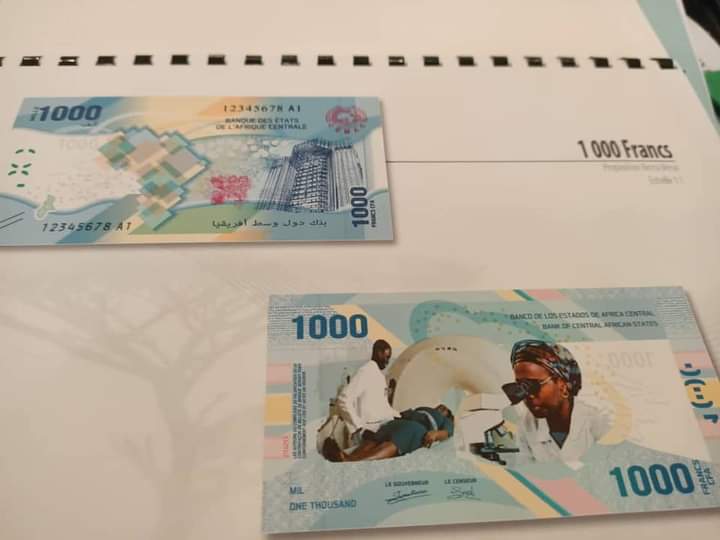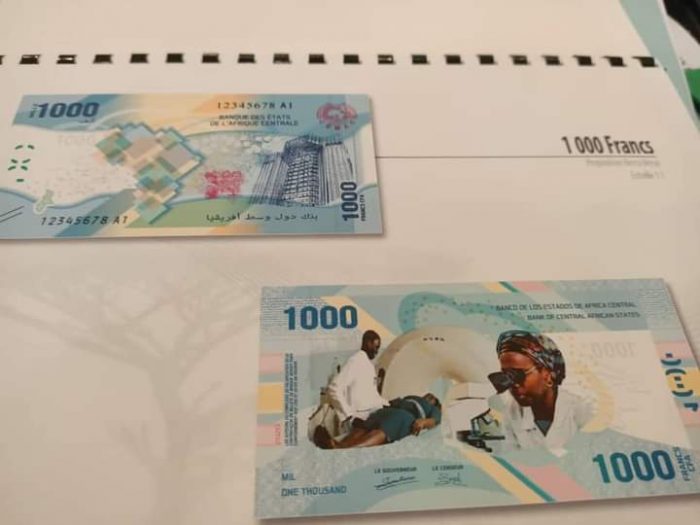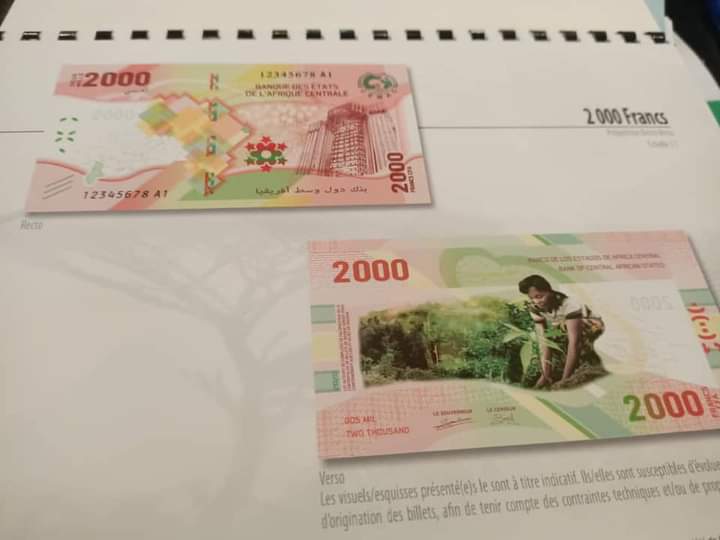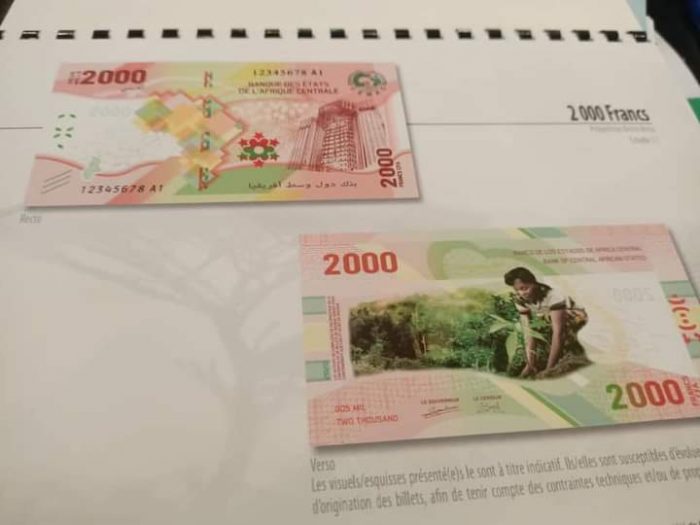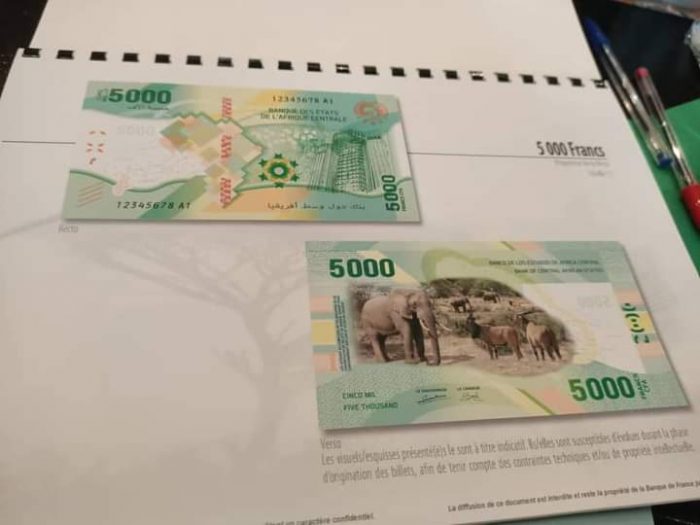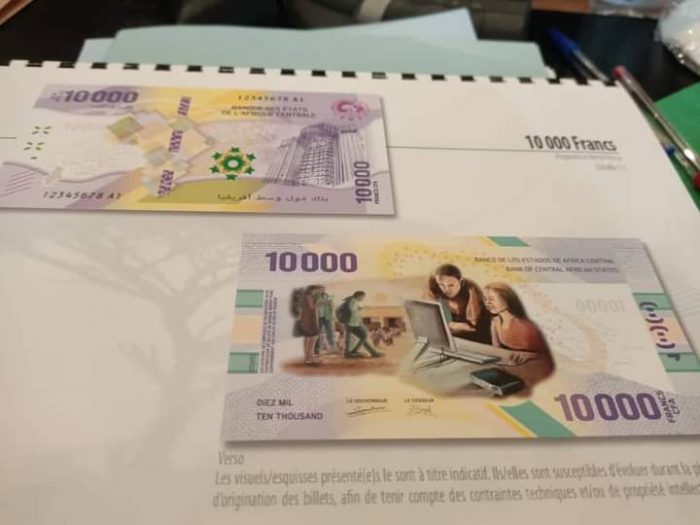 As part of the celebrations of the 50th Anniversary of its creation the Banque Centrale des Etats de l'Afrique Centrale will launch in November new families of banknotes and coins.
The new notes will have advanced security features, and for the first time all the official languages of the Union – Arabic, English, French and Spanish – will appear on them.
Central African francs are in circulation in Cameroon, Central African Republic, Chad, Congo, Equatorial Guinea and Gabon.
The presentation of the notes will take place in N'Djamena, Chad in November, and the notes will enter circulation on 1st January 2023.
The images above are leaked "concept" designs. The actual notes to be issued may be different.
Source: journalducameroun.com
Courtesy: Cleophas Schockem
©2022  MRI BANKERS' GUIDE TO FOREIGN CURRENCY™. All rights reserved 


« More posts