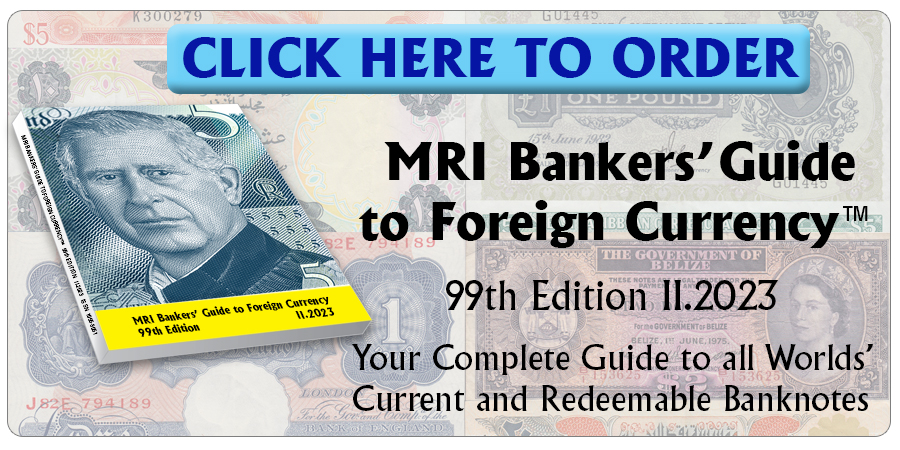 The countries that make up the Economic Community of West African States have decided that it will be impossible to issue the eco, the common monetary unit of several members of the ECOWAS before the end of the year.
The process of creating a federal central bank and establish the rules for the exchange of the local currencies for the new one, creating and producing the new coins and banknotes, setting up the infrastructure for its distribution and the informatics requirements could not be completed in four months.
Source: adiac-congo.co
Click here to order the MRI BANKERS' GUIDE TO FOREIGN CURRENCY™
*** Would you like to share your comments, corrections or news? Please contact info@mriguide.com
©2020  MRI BANKERS' GUIDE TO FOREIGN CURRENCY™. All rights reserved.
« More posts