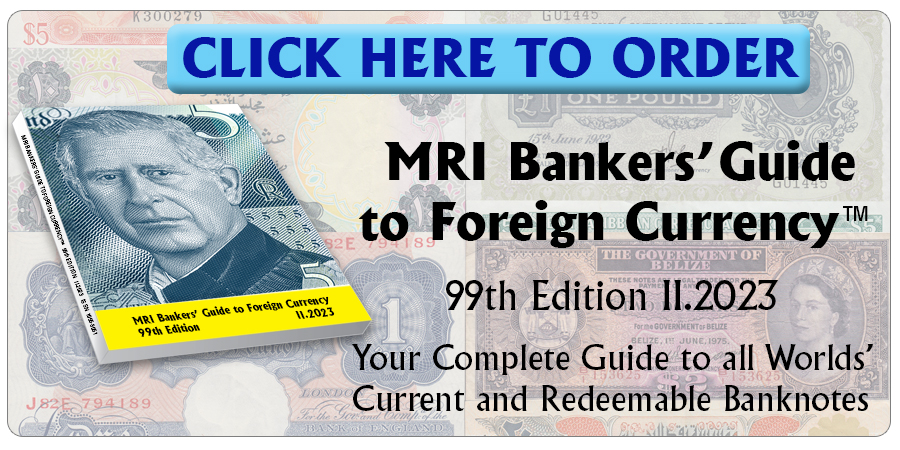 The Cayman Islands Monetary Authority is preparing a new family of banknotes in which the portrait of King Charles III will replace the late Queen Elizabeth II, and has  invited its citizens to provide input in its design.
It is asking participants to choose between the following options:
National heroes,
National symbols, flora and fauna,
Local Marine life,
Keep current themes and designs,
Propose other ideas.
It is also asking whether there is a need to incorporate features in the new notes to help the blind and partially sighted recognize them.
Source: Caymancompass.com
Click here to order the MRI BANKERS' GUIDE TO FOREIGN CURRENCY™
*** Would you like to share news about issue or recall of banknotes, your comments, corrections or other news? Please contact us at info@mriguide.com
©2023  MRI BANKERS' GUIDE TO FOREIGN CURRENCY™. All rights reserved. 


« More posts