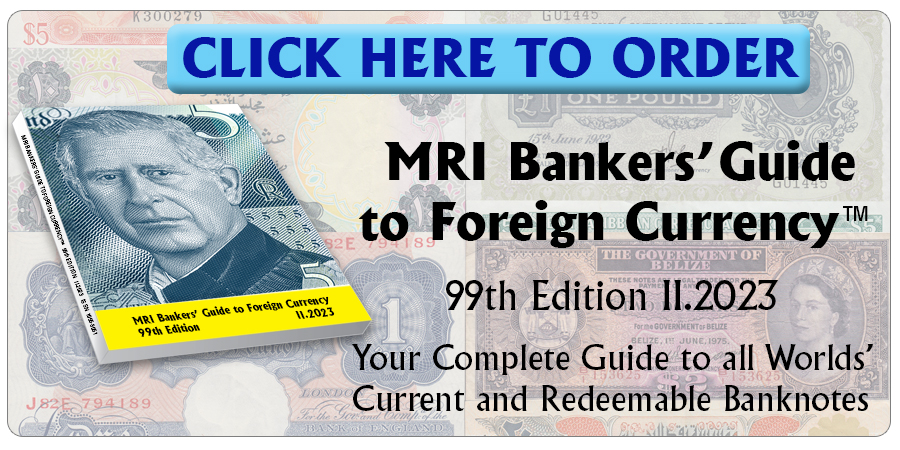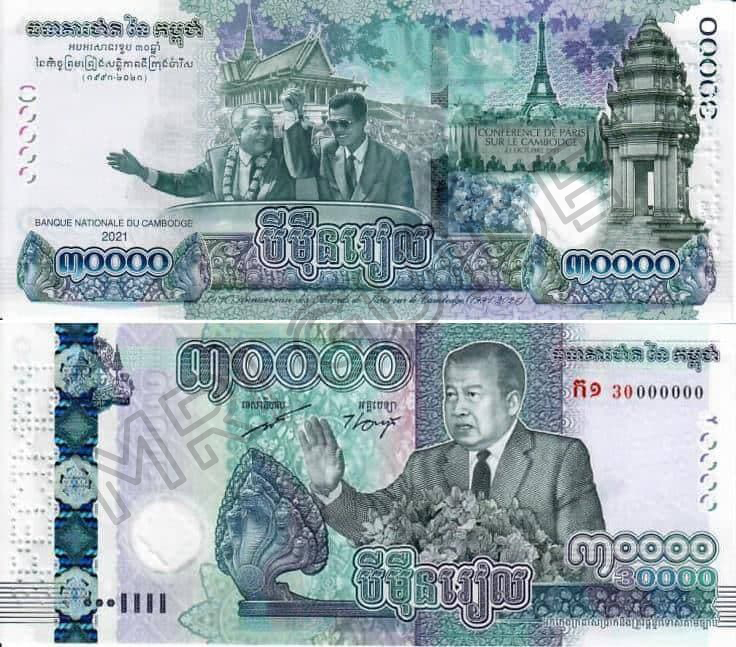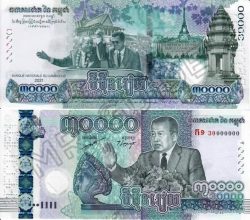 You saw it here first…
Banque Nationale du Cambodge has issued today, 18 October 2021, a new banknote of 30,000 riel (KHR30,000.1) to commemorate the 30th Anniversary of the Paris Peace Agreement, signed on 23 October 1991.
It measures 170 x 75 mm, with three dominant colors – green, brown and purple.
It shows in the front the portrait of the late King Norodom Sihanouk, with King Norodom Sihanouk and Prime Minister Samdech Techo Hun Sen on the back, with the the Royal Palace, Eiffel Tower and Independence Monument on the back.
Source: cpp.org.kh
Click here to order the MRI BANKERS' GUIDE TO FOREIGN CURRENCY™
*** Would you like to share your comments, corrections or news? Please contact info@mriguide.com
©2021  MRI BANKERS' GUIDE TO FOREIGN CURRENCY™. All rights reserved.
« More posts