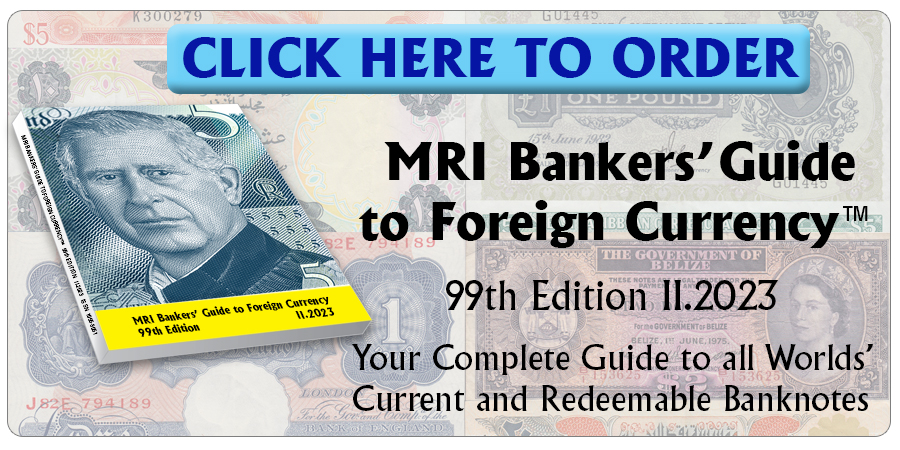 Alexander Lukashenko, President of Belarus, proposed the creation of a common ruble with the Russian Federation, but a separate one, neither on the basis of the Belarussian or Russian ruble.
Since apparently this will require the printing of new banknotes, the Russian Federation Duma (Parliament) is receptive to the idea, but on the condition that  Belarus pays for the cost of printing the new banknotes, which amounts to "insanely big money". 
If the plan is adopted, these banknotes may be issued in 2020.
It's interesting that the article in Financial Gazeta mentions that in 1994 banknotes were printed in Germany, with the portraits of pioneer printer Francis Skaryna and poet Lanka Kupala, whose real name was Ivan Lutsevich, but were never issued.
Sources: fingazeta.ru   iz.ru
Courtesy: Cleophas Schockem.
Click here to order the MRI BANKERS' GUIDE TO FOREIGN CURRENCY™
©2019  MRI BANKERS' GUIDE TO FOREIGN CURRENCY™
« More posts