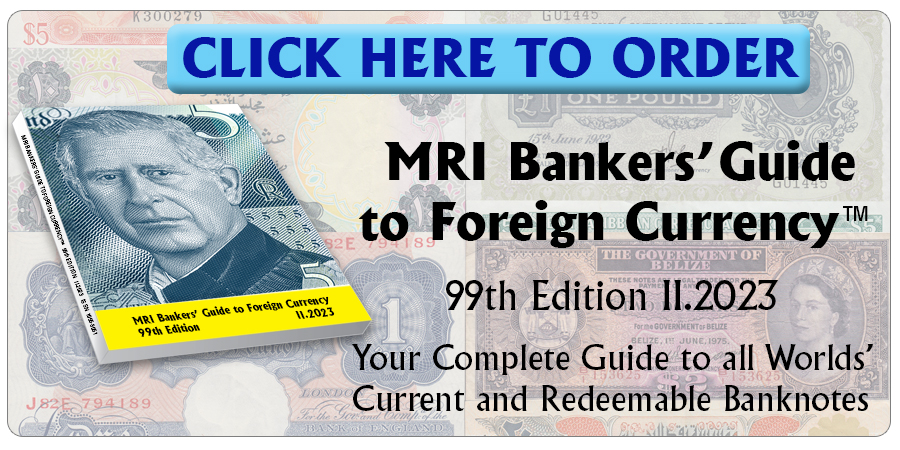 The National Bank of Belarus announced on 20 June 2022 that it will issue on 1st July 2022 an improved banknote of 100 rubliei (BYN100.2) dated 2022.
While the general design is similar to the one dated 2009 which was issued in 2016 (BYN100.1), the new note has several changes:
The new note will not carry the signature of the Chairman of the Board,
The image of the Radziwill Castle in Nezwish has been modified to better reflect its actual appearance. The name is spelled замок Радзивиллов, г. Несвиж,
Some new security elements were added, and some old ones removed.
The notes were printed by Goznak.
Images of the new banknotes are not available. The webpage to the national Bank of Belarus cannot be acceded because of the sanctions imposed by the International community.
Source: SBnew
Click here to order now the MRI BANKERS' GUIDE TO FOREIGN CURRENCY™
*** Do you want to share your comments, corrections or news? Please contact info@mriguide.com
©2022  MRI BANKERS' GUIDE TO FOREIGN CURRENCY™. All rights reserved.

« More posts