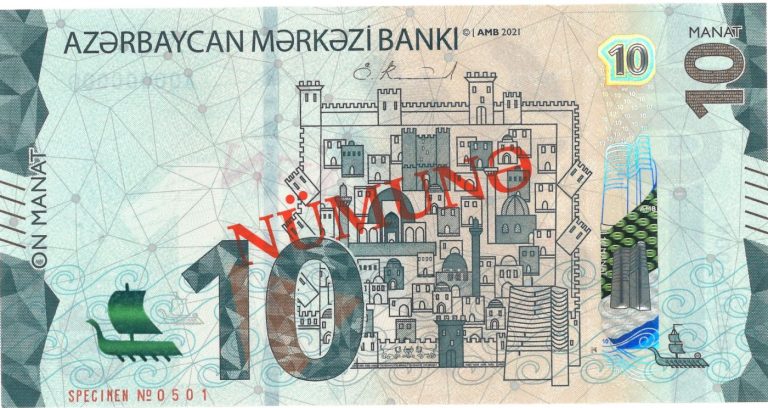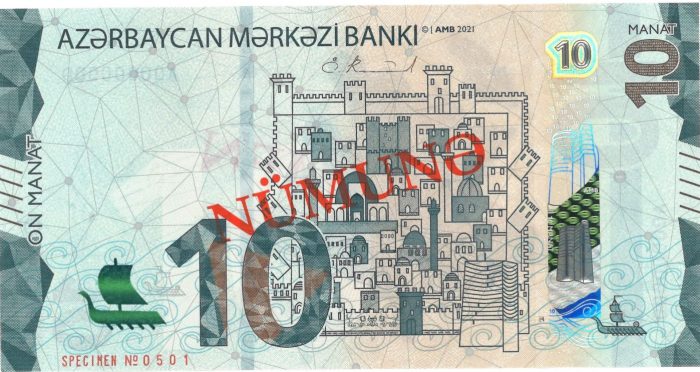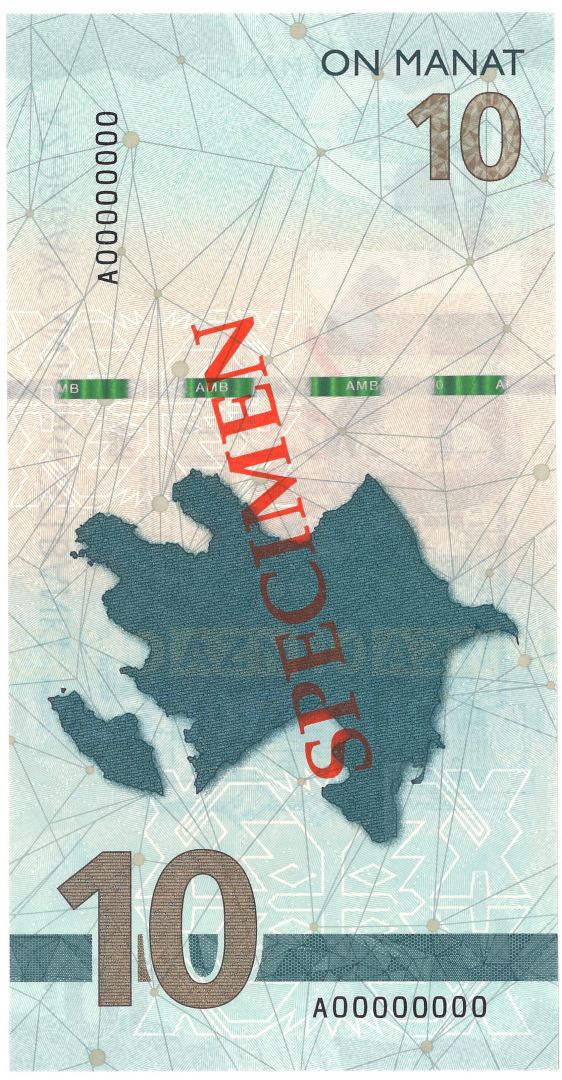 You saw it first here…
The Central Bank of Azerbaijan announced today that as of 22 June 2022 it will release to circulation a new banknote of 10 manat (AZN10.3) dated 2021. 
This banknote is dedicated to the "History" theme, with the map on the reverse reflecting the land taken from Armenia in the recent war.
"The new security elements of the updated banknote are a color-changing 3D effect hologram, the Spark Live element, watermark (State Emblem of Azerbaijan), visual identification for the visually impaired, vertical design, security thread, printing without ink, and micro-texts," the CBA said.
Source: trend.az
Courtesy: Cleophas Schockem
Click here to order the MRI BANKERS' GUIDE TO FOREIGN CURRENCY™
*** Would you like to share your comments, corrections or news? Please contact info@mriguide.com
©2022  MRI BANKERS' GUIDE TO FOREIGN CURRENCY™. All rights reserved.

« More posts