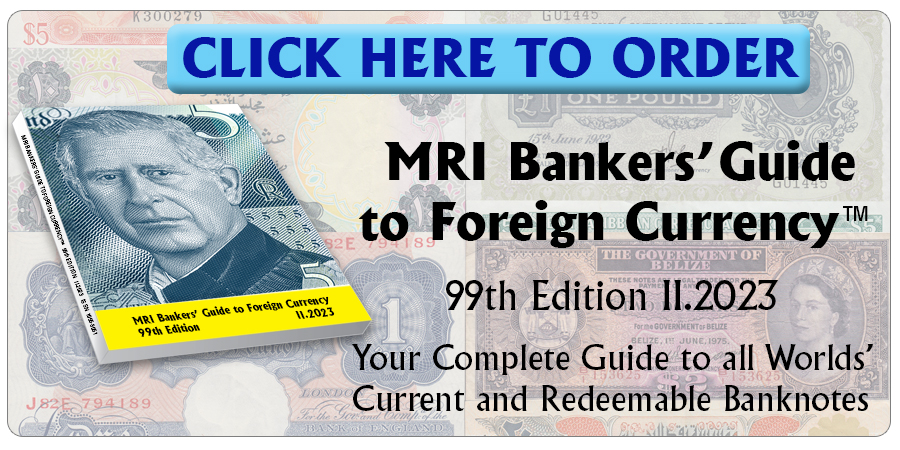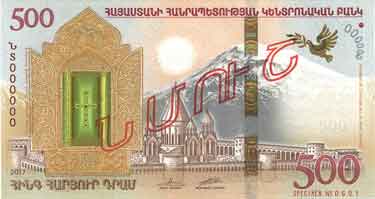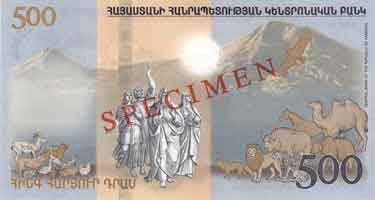 The Central Bank of the Republic of Armenia has unveiled yesterday a special 500 drams new banknote (AMD500.3) commemorative of the 24th Anniversary of Armenia's national currency.
The new banknote will be printed on high quality Hybrid™ substrate covered on both sides with cotton paper and protected by a thin layer of polyester, similar to the one to be used next year in the new family of notes in development, and will have the story of Noah as its main theme. Its dimensions are 140 x 76 mm.
It is not intended for general circulation, and will be sold for AMD1,700.
Source Arka News Agency
Courtesy Cleophas Schockem.
©2017 Monetary Research Institute
« More posts