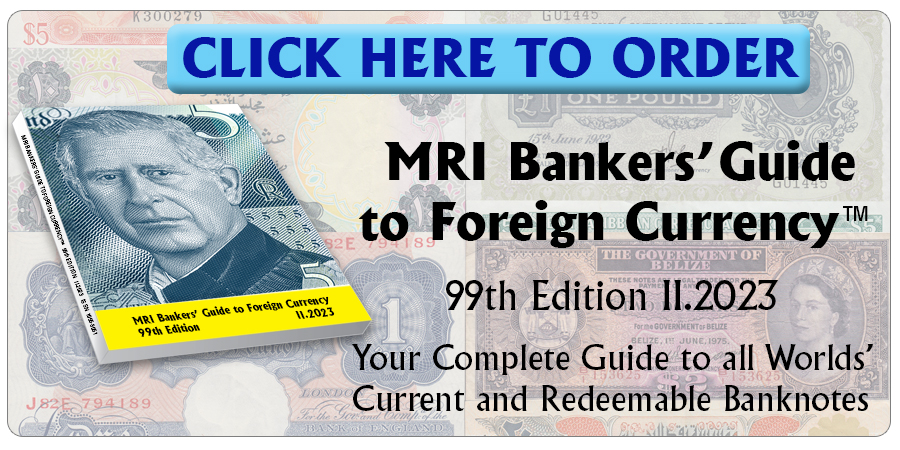 Banque d'Algérie has issued a 2,000 dinars banknote (DZD2,000.2) commemorative of the 31st Ordinary Session of the Council of the League of Arab States to take place on 1-2 November in Algeria. It has also issued a 50 dinars coins commemorative of the same event.
The new note bears the portrait of Prince Abdul Qadir, the martyr's shrine and the maps of the Arab world and Algeria in the front.
In the back it shows the minaret of the Mosque of Algeria, the Ahgar mountains, the Roman ruins in Tipaza, a palm tree and a camel's caravan.
Its dominant colors are blue green in the front and yellow green in the back.
Source: www.dostor.org
Courtesy: Cleophas Schockem.
Order the MRI BANKERS' GUIDE TO FOREIGN CURRENCY™
©2022  MRI BANKERS' GUIDE TO FOREIGN CURRENCY™. All rights reserved


« More posts