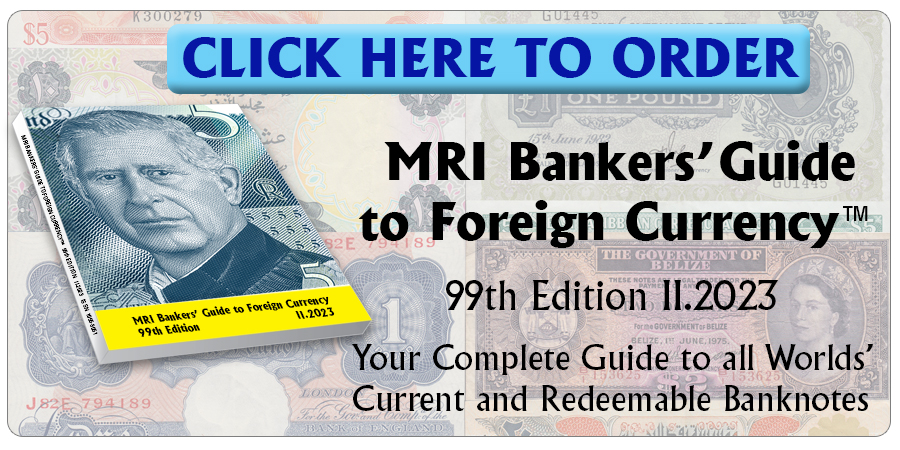 On September 10 the new Finance Minister Mthuli Ncube declared that he would like to see the restauration of the Zimbabwean dollar. He estimates that it will take three years to achieve this goal.
Source: rfi.fr
Click here to order the MRI BANKERS' GUIDE TO FOREIGN CURRENCY™
©2018  Monetary Research Institute.
« More posts