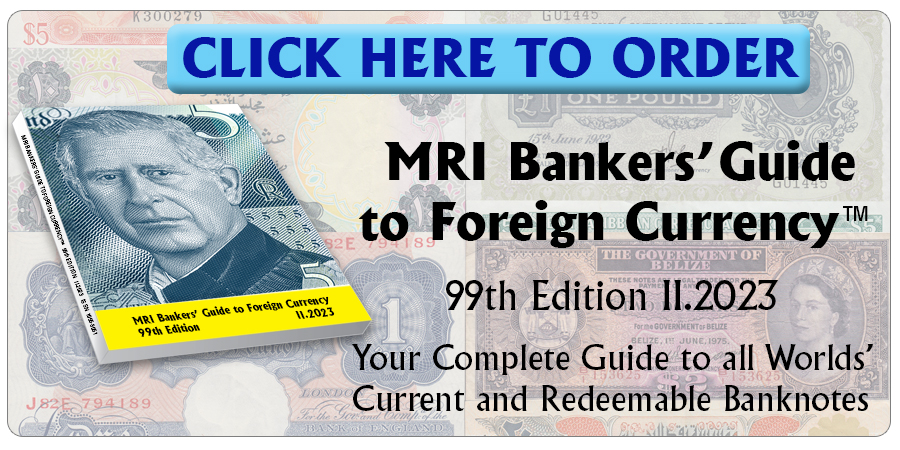 Dr. John Mangudya, governor of the Reserve Bank Of Zimbabwe, commented on the trade in demonetized Zimbabwean banknotes, and stated that the Bank will not sell any of the ones they still have in their vaults, and that it cannot vouch for the authenticity of those that are being offered in the market.
Source: zwnews.com
Courtesy: Gabriel's Numismatic Market, Llc.
Click here to order the MRI BANKERS' GUIDE TO FOREIGN CURRENCY™
©2018. MRI BANKERS' GUIDE TO FOREIGN MARKET.
« More posts