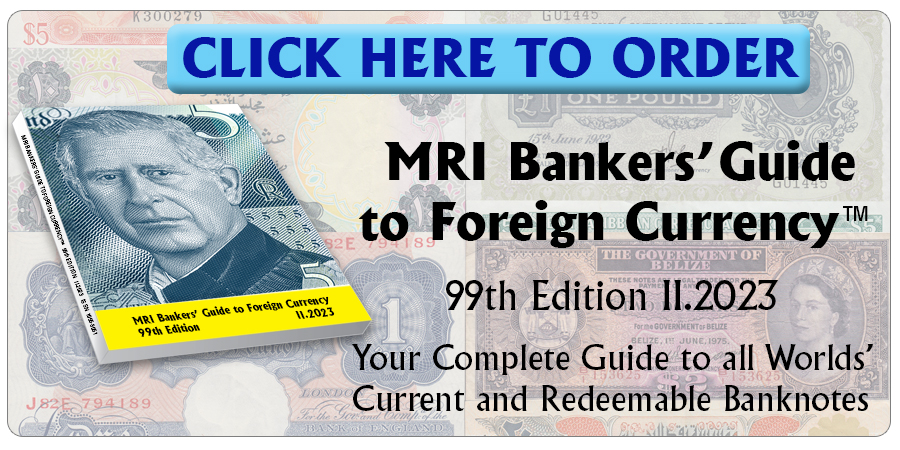 Dr John Mangudya, Governor of the Reserve Bank of Zimbabwe, announced today that new banknotes and coins will be issued in two weeks.
The new banknotes will be at par with the current Bond Notes, and it is expected, according to prior declarations, that the denominations to be released will be 100 RTGS dollars (ZMB100.1), 200 RTGS dollars (ZMB200.1) and 500 RTGS dollars (ZMB500.1).
It is expected that their issue will lower the premium of cash over bank balances, which stands today at almost 50%.
It will also help increase the amount of cash that bank clients are allowed to withdraw from their account, which is today pitifully small.
Source: herald.co.zw
Click here to order the MRI BANKERS' GUIDE TO FOREIGN CURRENCY™
*** Do you want to share your comments, corrections or news? Please contact info@mriguide.com
©2019  MRI BANKERS' GUIDE TO FOREIGN CURRENCY™. All rights reserved.
« More posts