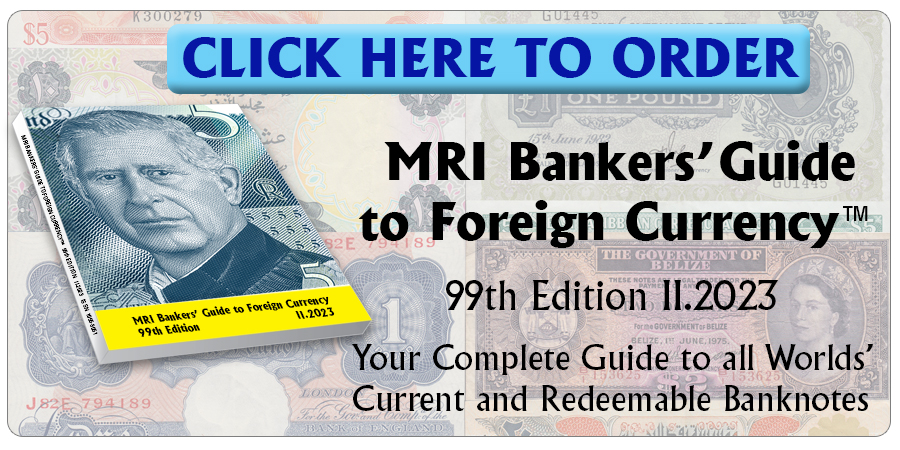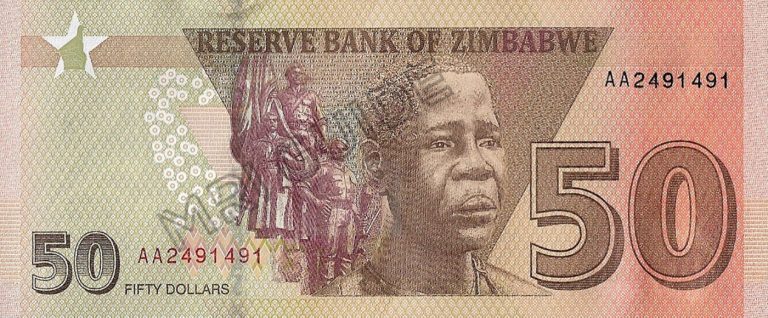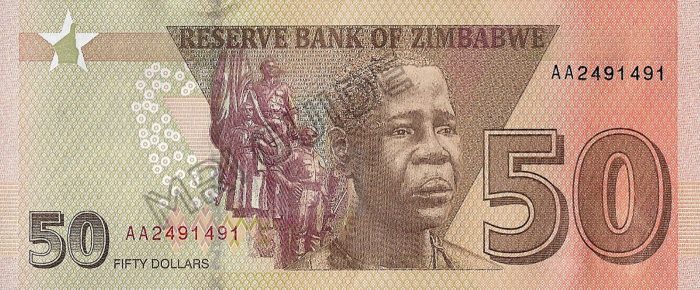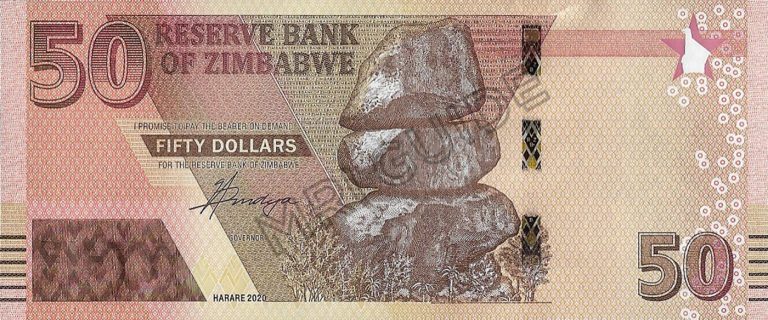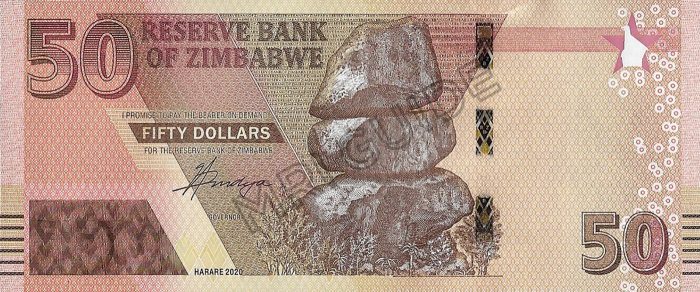 You saw it first here…
The Reserve Bank of Zimbabwe has issued today the previously announced new banknote of 50 dollars (ZML50.1). 
The bank plans to release 7.2 million of these notes through the banking system.
The segmented security thread in the front shifts from green to red. The front of the note shows the logo of the Reserve Bank, the Three Balancing Rocks. In the back is the Tomb of the Unknown Soldier, and the statue of Mbuya Nehanda who was a female spiritual leader that along with Sekuru Kagovi inspired the 19th Century Revolution against British Colonization. 
At today's rate the new bill is equal to 14 U.S. cents, enough to buy half a loaf of bread. 
Source: www.herald.co.zw
Courtesy: Gabriel.'s Numismatic Market, LLC.; Cleophas Schockem
Click here to order the MRI BANKERS' GUIDE TO FOREIGN CURRENCY™
*** Would you like to share your comments, corrections or news? Please contact info@mriguide.com
©2021  MRI BANKERS' GUIDE TO FOREIGN CURRENCY™. All rights reserved.
« More posts