You saw it first here!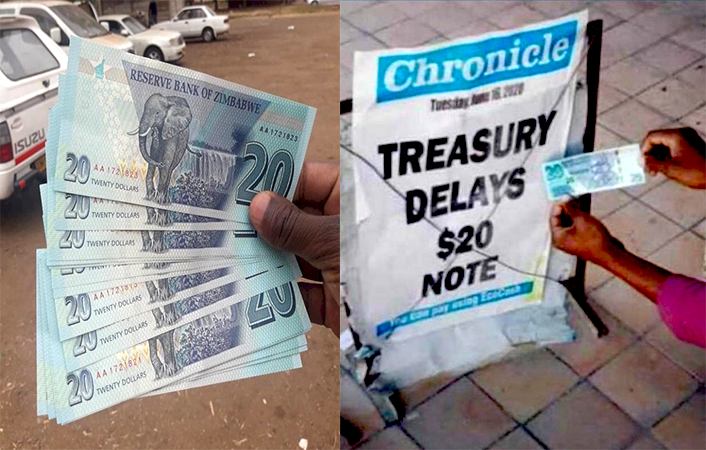 It is not clear whether the new banknotes of 20 dollars (ZWL20.1) which were supposed to be released in early June, are officially in circulation. On June 16 The Chronicle newspaper in Harare informed that "Treasury Delays $20 Note". But next to what it looks like its front page or a poster, it can be seen a hand holding several of these banknotes.
There is also a recent photo of a handful of these notes held by someone next to some cars.
Prof. Mthuli Ncube, Finance and Economic Development Minister, declared recently that "Treasury is taking caution not to upset the market through increased money supply, by delaying the introduction of the $20 note."
Foreign cash, especially U.S. dollars and South African rands, are widely used. The recent release of 10 dollar notes (ZWL10.1) caused a spike on the exchange rate in the informal market, with the US dollar reaching 60 Zimdollars, as opposed to the official "free" rate of 25.
Sources: The Chronicle, Pindula.
Courtesy: Gabriel's Numismatic Market, LLC
« More posts