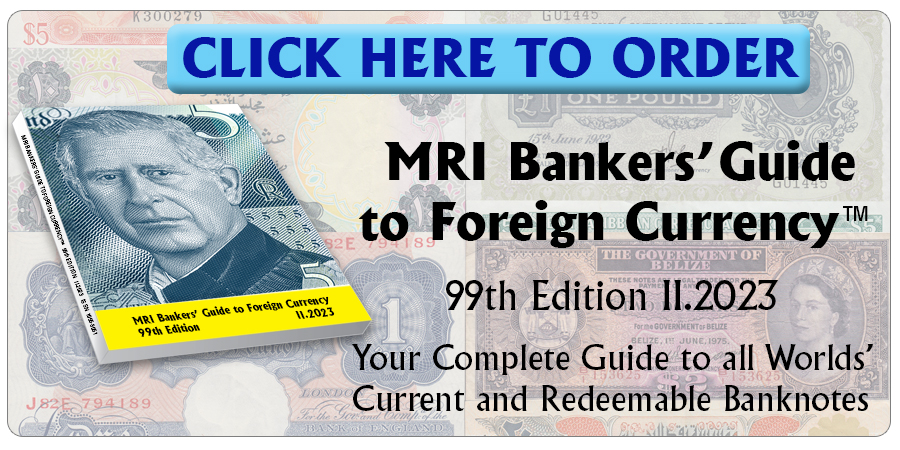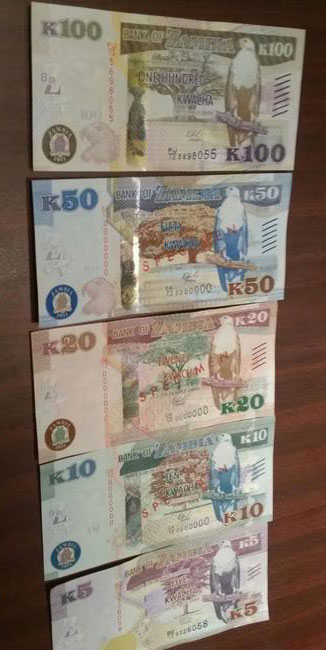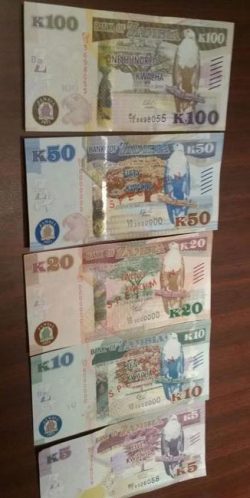 Nelly Phiri, Bank of Zambia's Assistant Manager, Talent and Resourcing, informed that improved banknotes of 10 (ZMW10.3), 20 (ZMW20.4), 50 (ZMW50.4) and 100 kwacha  (ZMW100.3) will start circulating on November 10.
The new notes are similar to the current ones, but have the value printed on OVI ink at top left of front.
Improved notes of 2 (ZMW2.3) and 5 kwacha (ZMW5.3) are already in use.
Source: lusakatimes.com
Click here to order the MRI BANKERS' GUIDE TO FOREIGN CURRENCY™
©2018  MRI BANKERS' GUIDE TO FOREIGN CURRENCY™
« More posts