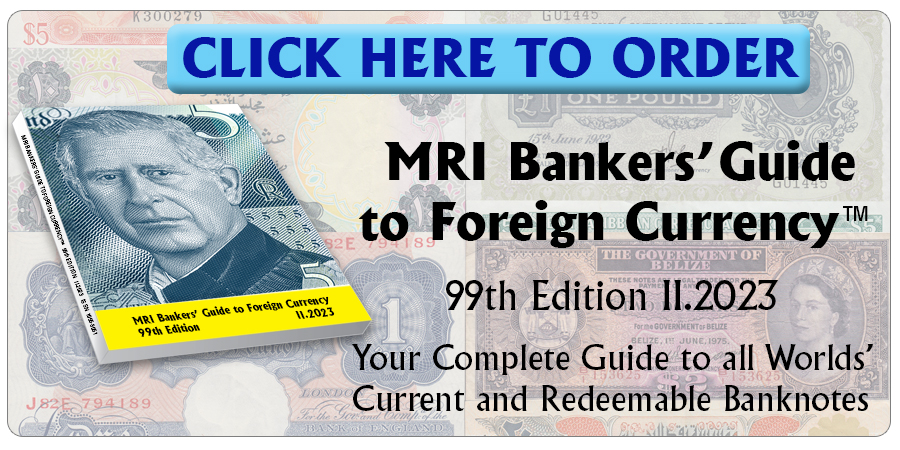 Bank of Zambia has announced that it will issue improved banknotes. The first ones to be released are the 2 kwacha  (ZMW2.2) and 5 Kwacha (ZMW5.2) denominations to be issued this month. The other denominations will follow.
The new 20 kwacha (ZMW20.3), 50 Kwacha (ZMW50.4) and 100 kwacha (ZMW100.3) notes will differ form the current ones by
   1. A new security feature called SPARKLIVE in the Lowe right, which has color shift properties, optical brightness and dynamic light effects.
   2. An advanced 5 mm wide four windows security thread.
   3. The "birds in flight" feature has been moved to the left.
On the new 10 kwacha note (ZMW10.3)  a four window security thread will replace the hologram in the front, and in the 2 kwacha (ZMW2.2) and 5 kwacha (MMW5.2 there is a dove and value printed on glossy varnish.
The tactile marks designed to help the blind will be now on both edges of the note.
Source: zambiareports.co
Subscribe now to the MRI BANKERS' GUIDE TO FOREIGN CURRENCY™
©2018  Monetary Research Institute
« More posts