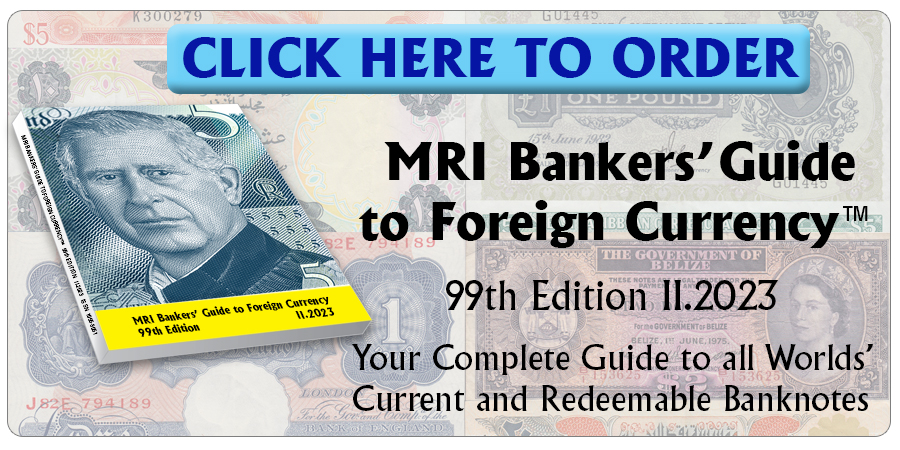 You saw it first here…
The Central Bank of Yemen in Aden announced yesterday the issue of new banknotes of 1,000 riyals. These notes circulate in the South, in the area controlled by the internationally recognized government. It is not known whether this is a banknote of a new design, or a reprint of the 2017 version.
The last 1,000 riyals note (YER1,000.4) was issued in 2017. This new issue was needed to solve a liquidity crisis. The current rate of exchange in the free market is more than 1,000 riyals to the USD.
Source: middleeast.in-24.co
Click here to order the MRI BANKERS' GUIDE TO FOREIGN CURRENCY™
*** Would you like to share your comments, corrections or news? Please contact info@mriguide.com
©2021  MRI BANKERS' GUIDE TO FOREIGN CURRENCY™. All rights reserved.
« More posts