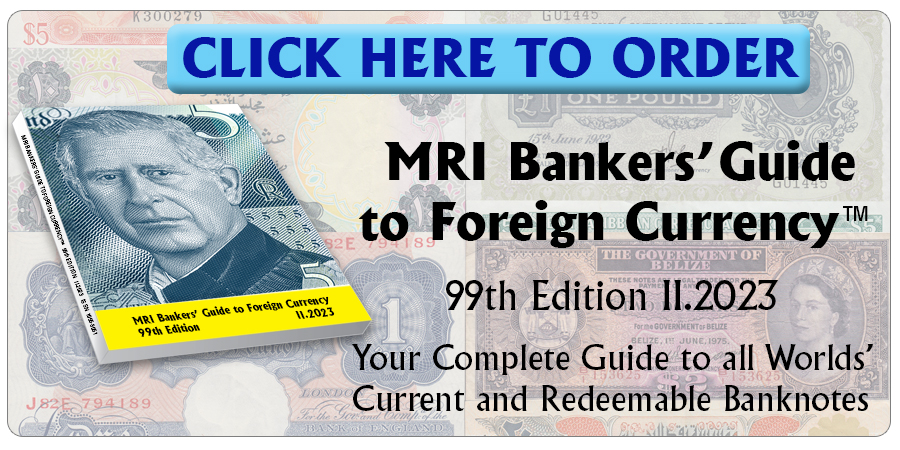 Up to very recently the notes issued by the rival Central Banks located in Sana'a in the North, and Aden in the South, co-circulated. But on 19 December 2019  the Houtis, which control the Northern part of Yemen, banned the use of the banknotes recently issued by the legitimate government based in Aden.
This has created grave problems for the population which cannot spend it, because stores are afraid of accepting these notes, which were perfectly good up to a few weeks before. There are black marketeers who will swap the new for the old at a 10% premium.
The Houthis do exchange up to 100,000 rials of new for old notes, but any excess over the amount is being seized, with little recourse for the individual.
Source: al-monitor.co
Click here to order the MRI BANKERS' GUIDE TO FOREIGN CURRENCY™
*** Would you like to share your comments, corrections or news? Please contact info@mriguide.com
©2020  MRI BANKERS' GUIDE TO FOREIGN CURRENCY™. All rights reserved.
« More posts