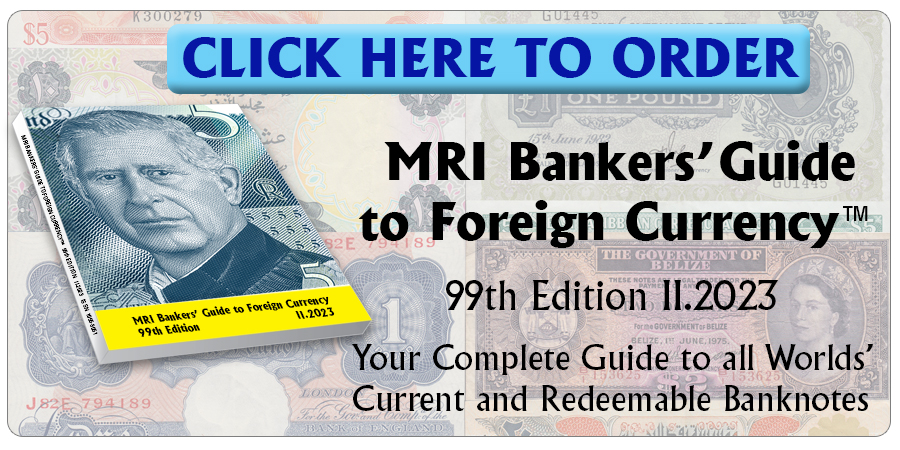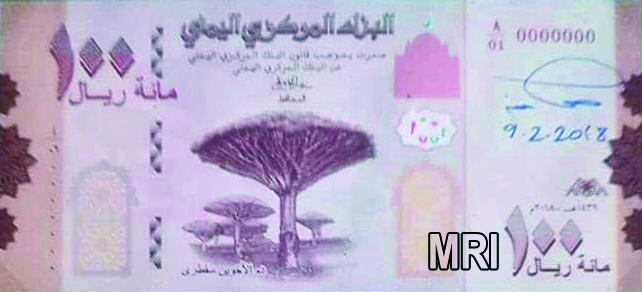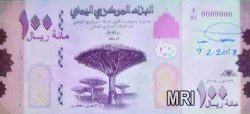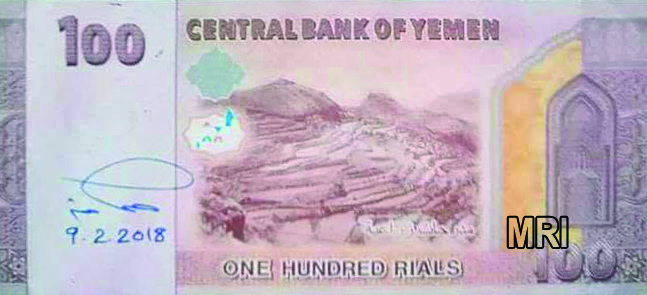 These are the photos of new banknotes of 100 riyals (YER100.5) which arrived to the Central Bank of Yemen in the Southern part under control of the legitimate government. It is not clear whether these are already in circulation.
The note shows the blood tree of the brothers in Socotra in the front, and agricultural terraces on the back.
Source: mandabpress.com
Courtesy: Cleophas Schockem
Subscribe now to the MRI BANKERS' GUIDE TO FOREIGN CURRENCY™
©2018  Monetary Research Institute. 
« More posts