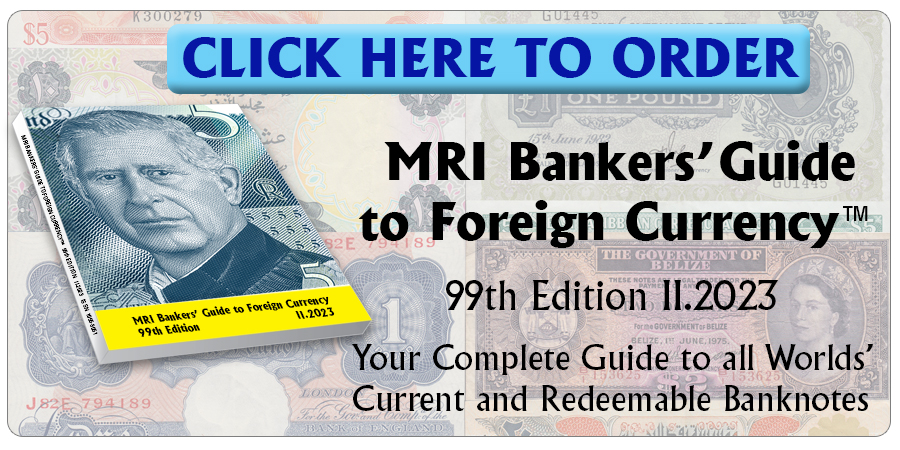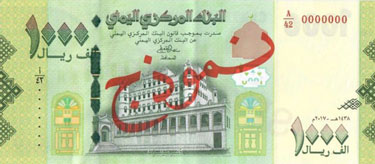 Houthi rebel forces, which are in control of Sana'a, have conducted raids seizing millions in banknotes of 500 and 1,000 riyals from banks and bureaux de change. They claim these notes issued by the Central Bank of Yemen based in Aden are forbidden.
Source: Archyworldys
Order your copy of the MRI Bankers' Guide to Foreign Currency™ now!
©2018  Monetary Research Institute.
« More posts