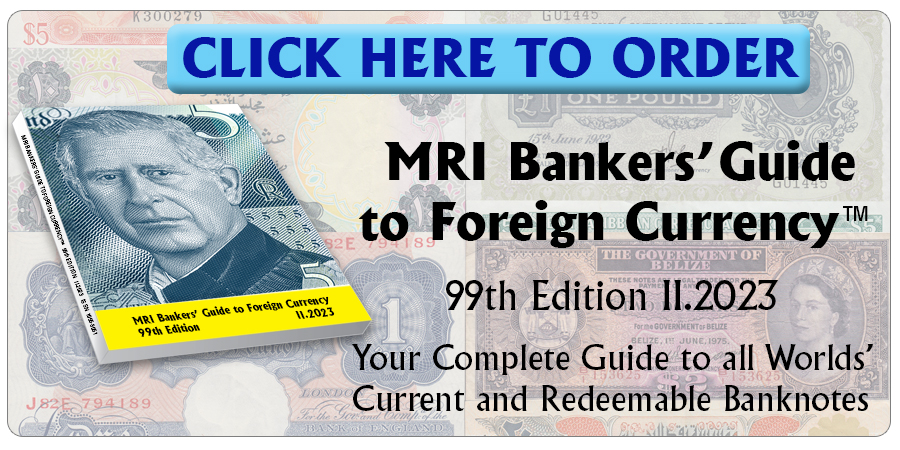 French Parliament is considering a law by which the Banque Centrale des Etats de l'Afrique de l'Ouest will cut some of its ties to France, and will not have to deposit half of its International reserves with the French Treasury, a condition that they considered to be humiliant.
France will commit to continue coöperating with the BCEAO, and to guarantee the parity of XOF 655.957 to the euro.
BCEAO is the central bank of the West African Monetary Union, formed by Benin, Burkina Fas0, Cote d'Ivoire, Guinea-Bissau, Mali, Niger, Senegal and Togo.
The name of the CFA franc may be changed to "eco".
Source: Le Monde.
Courtesy: Brian Etemad.
Click here to order the MRI BANKERS' GUIDE TO FOREIGN CURRENCY™
*** Would you like to share your comments, corrections or news? Please contact info@mriguide.com
©2020  MRI BANKERS' GUIDE TO FOREIGN CURRENCY™. All rights reserved.
« More posts