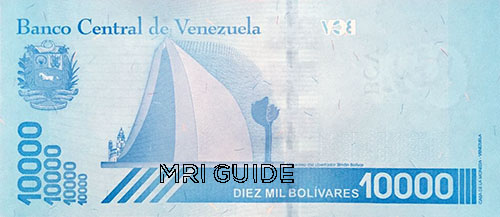 You saw it first here…
As per Resolution 21-08-01 published on 16 August in the Gaceta Oficial only banknotes in denominations of 10,000 bolivares soberanos (VES10,000.1) or larger will be legal tender after 1 October 2021, when the notes expressed in bolivares digitales will be issued. At the conversion rated of 1 million soberanos to 1 digital this note is equal to 1 cent. At the current rate of exchange 413 of these notes are needed to buy one American dollar.
After that date smaller notes may be deposited to bank accounts until Banco de Venezuela dictates their demonetization. 
Source: Gaceta Oficial.
Click here to order the MRI BANKERS' GUIDE TO FOREIGN CURRENCY™
*** Do you want to share your comments, corrections or news? Please contact info@mriguide.com
©2019  MRI BANKERS' GUIDE TO FOREIGN CURRENCY™
« More posts