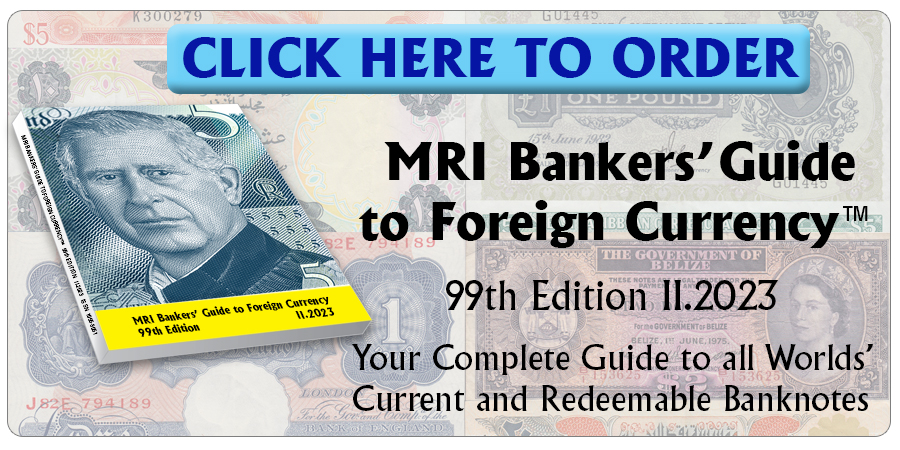 Rubén Cheng, of Numismatic Catalog of Venezuela has provided detailed description and illustrations of the differences in the 200 bolívares soberanos dated in January (VES200.1A) and March 2018 (VES200.1B).
This picture shows the difference of color in the security band. Notes dated in January have a blue one, while in the March ones it is purple.
The serial numbers are slightly longer in the March notes.
Courtesy: Rubén Cheng, Numismatic Catalog of Venezuela.
Click here to order the MRI BANKERS' GUIDE TO FOREIGN CURRENCY™
©2019  MRI BANKERS' GUIDE TO FOREIGN CURRENCY™
« More posts