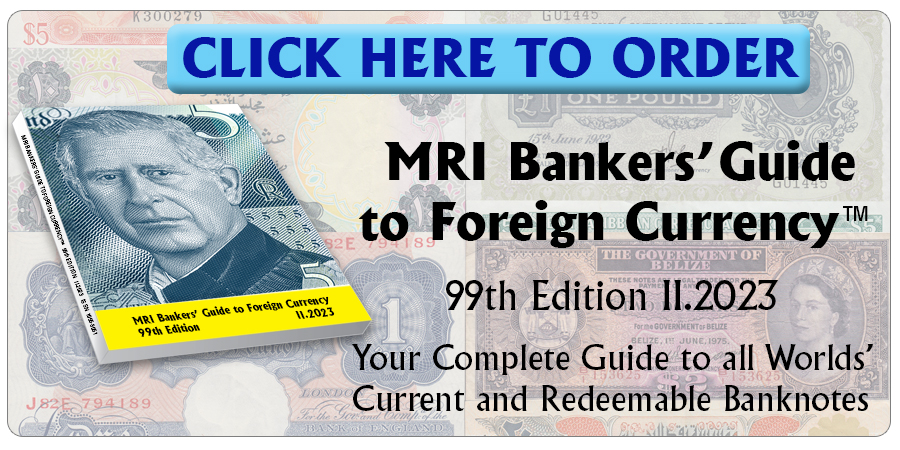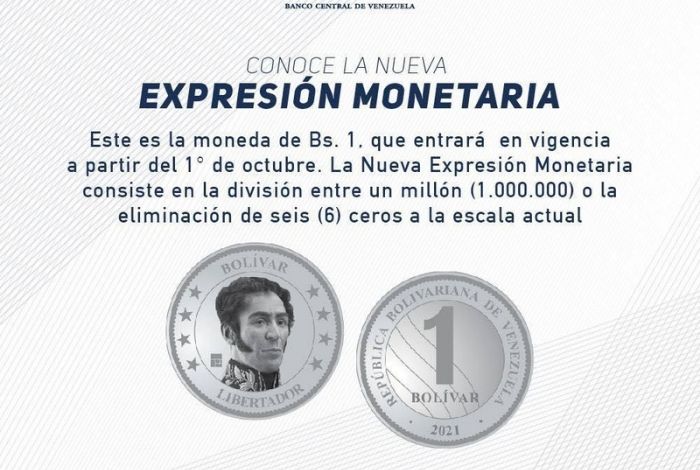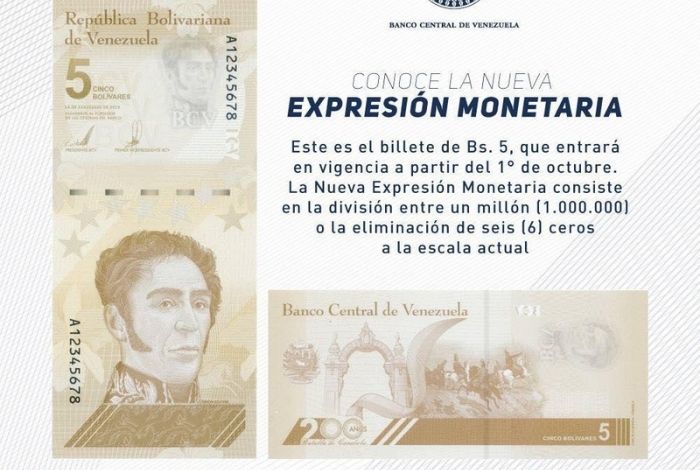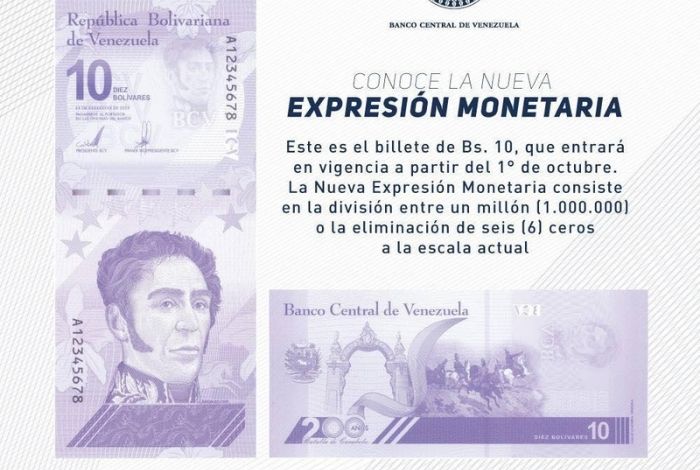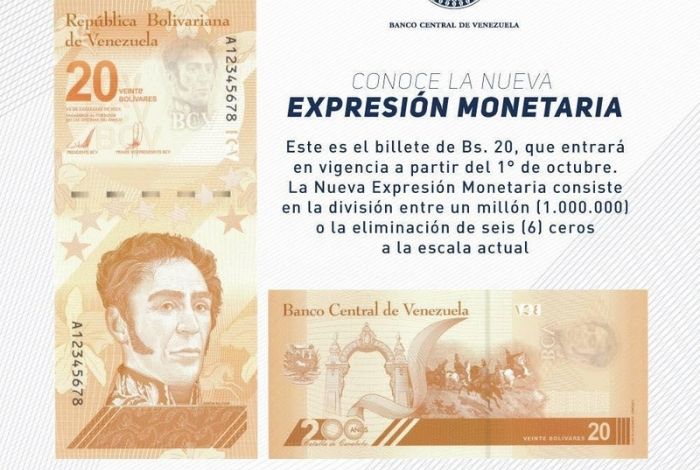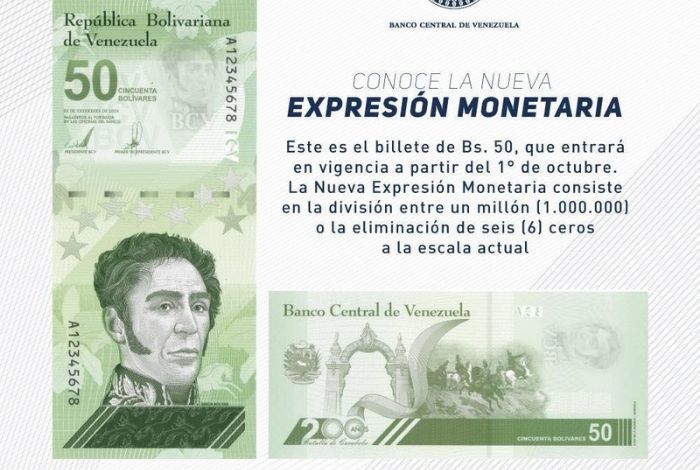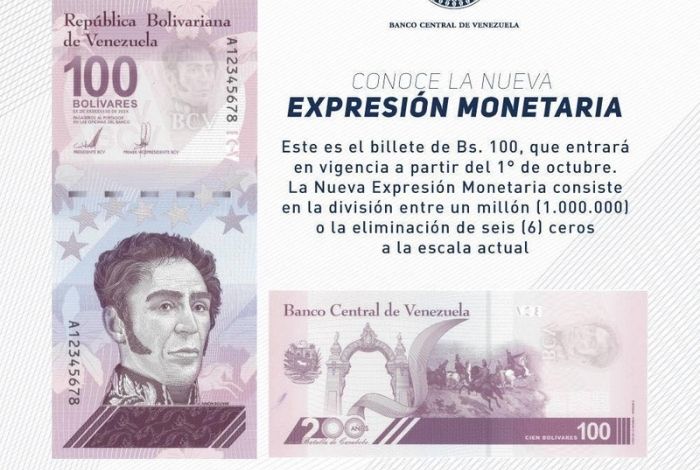 You saw it here first…
In a release published today Banco Central de Venezuela announced the creation of the "digital bolivar" and the currency re-denomination by eliminating six zeros, to take effect on 1 October 2021.
Banknotes of 5 (VED5.1); (VED10.1);(VED20.1);(VED50.1) and (VED100.1) bolivars digitales will be issued. There will also be a coin of 1 Bolivar digital.
Currently 1 American dollar is quoted at approximately 4.1 million bolivars soberanos, or 4.01 bolivars digitales.
The back of these banknotes commemorate the 200 Years of the Battle of Carabobo.
Source: Banco Central de Venezuela.
Click here to order the MRI BANKERS' GUIDE TO FOREIGN CURRENCY™
*** Would you like to share your comments, corrections or news? Please contact info@mriguide.com
©2021  MRI BANKERS' GUIDE TO FOREIGN CURRENCY™. All rights reserved.
« More posts