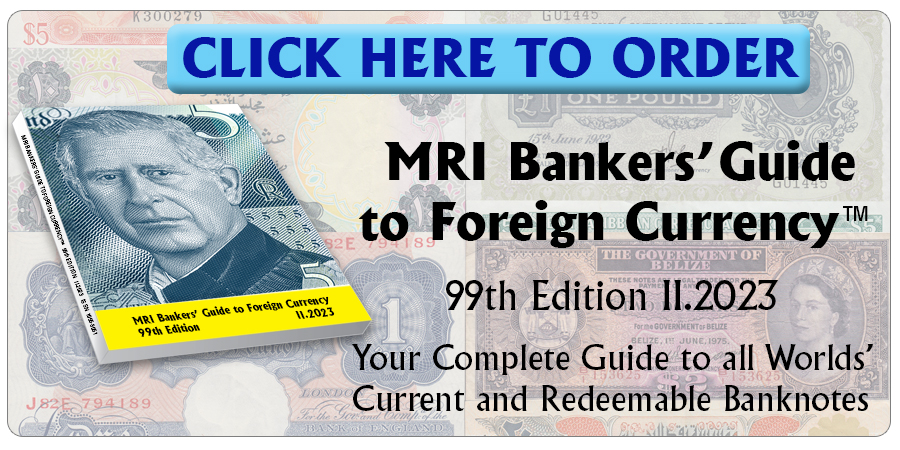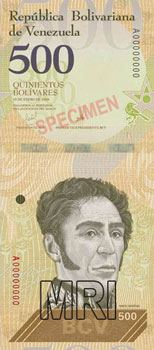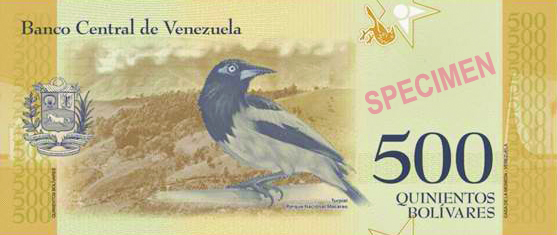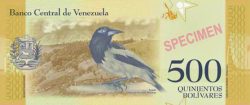 As the value of the bolívar soberano keeps dropping, the largest banknote currently in circulation – the 500 bolivares soberanos (VES500.1) – is worth only 15 U.S. cents. Every one of the four lowest denominations, issued just less than six month ago, the 2 (VES2.1), 5 (VES5.1), 10 (VES10.1) and 20 bolívares soberanos (VES20.1) are worth less than one U.S. cent.
Therefore there are calls to create a new family of notes either with higher values, or with a redenominated monetary unit. However, given the current atrocious mismanagement of the economy, a cosmetic change will not change anything, and a yet newer family will be needed in a few months.
Click here to order the MRI BANKERS' GUIDE TO FOREIGN CURRENCY™
©2019  MRI BANKERS' GUIDE TO FOREIGN CURRENCY™.
« More posts