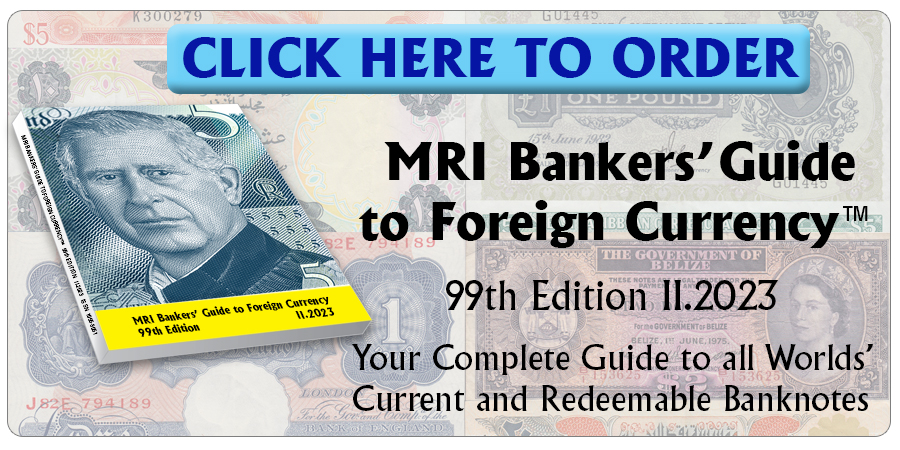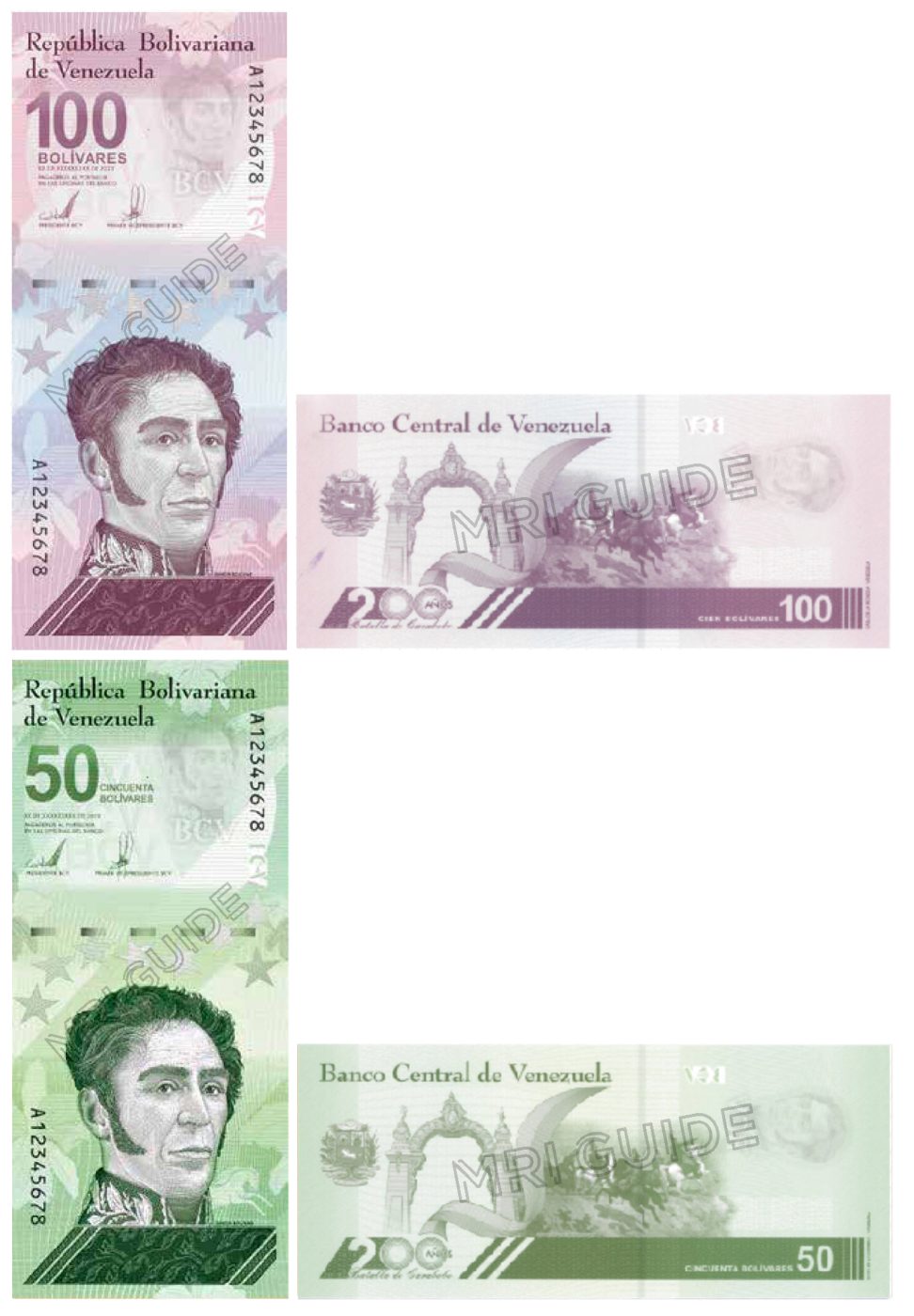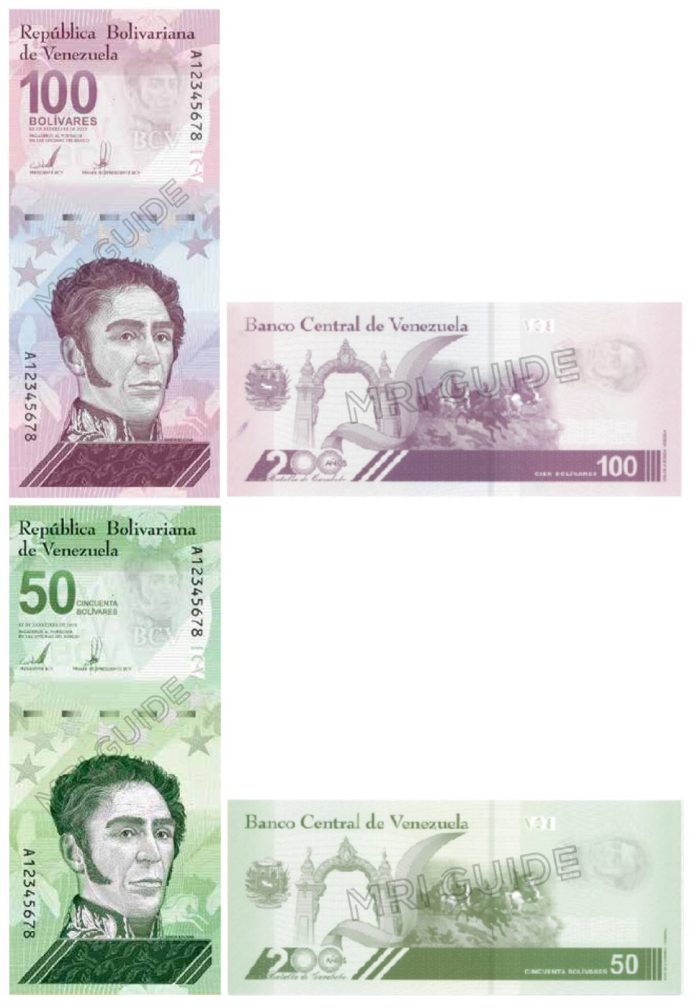 The Banco Central de Venezuela put in circulation this week its new banknotes of 50 bolívares digitales (VED50.1) and 100 bolívares digitales (VED100.1).
These two denominations complete the new family of banknotes of which those of 5; 10 and 20 bolívares digitales (VED5.1; VED10.1 and VED20.1) were issued in recent months.
All show the portrait of Simón Boívar in front and an image of the Battle of Carabobo in the back.
Courtesy: Gabriel's Numismatic Market LLC, and Ricardo Tarbay Jr. NumisFila., Caracas 
Click here to order the MRI BANKERS' GUIDE TO FOREIGN CURRENCY™
*** Would you like to share your comments, corrections or news? Please contact info@mriguide.com
©2022  MRI BANKERS' GUIDE TO FOREIGN CURRENCY™. All rights reserved. 

« More posts