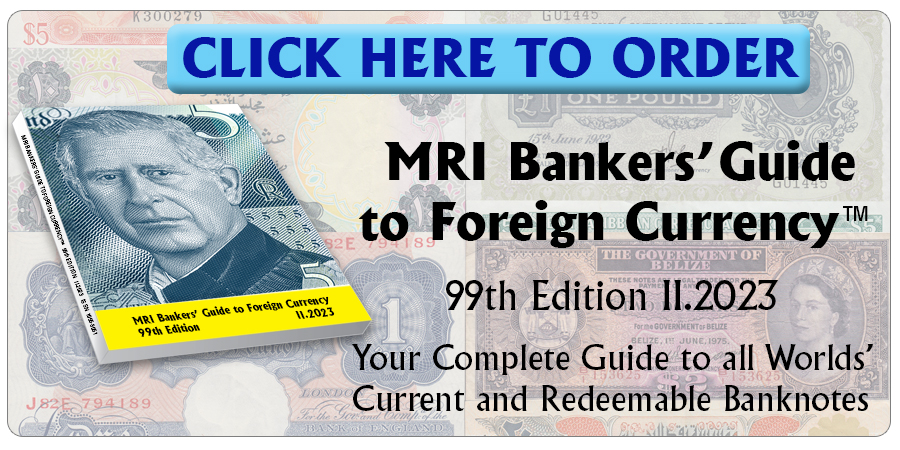 Several sources in Venezuela report that the government has been consulting with local banks about formalizing the use of U.S. dollars in the economy, and creating a dollar compensation chamber.
The strict Exchange Control established in 2003 has been gradually relaxed, and it is estimated that now some 80% of transactions are being carried in U.S. dollars. Banks do offer U.S. dollar products, and about 57% of new funds they capture are in that currency.
According to economist César Aristimuño the switch to U.S. dollars is due to the fact that because of the misguided government policies the bolívar soberano has lost the three essential purposes of a national currency: to be an account unit, a mean of payment and a storage of value. 
Source: Banca y Negocios, Caracas.
Click here to order the MRI BANKERS' GUIDE TO FOREIGN CURRENCY™
*** Would you like to share your comments, corrections or news? Please contact info@mriguide.com
©2020  MRI BANKERS' GUIDE TO FOREIGN CURRENCY™. All rights reserved.
« More posts