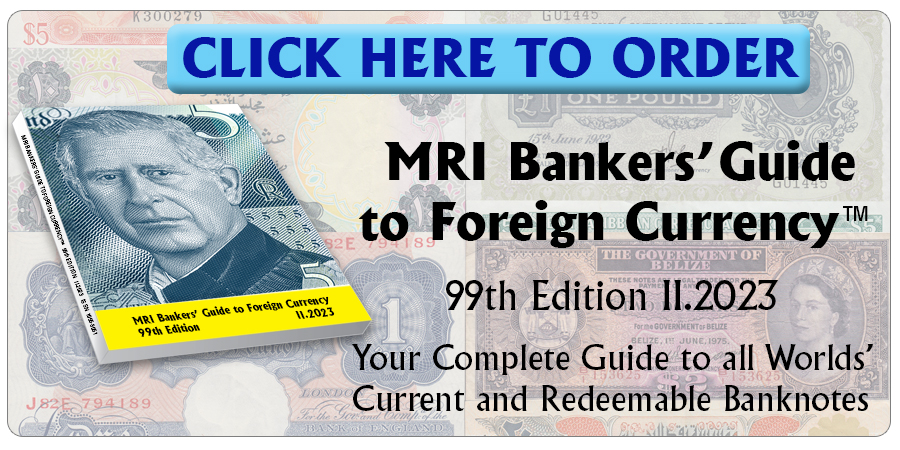 The Banco Central de Venezuela announced yesterday that banknotes denominated in bolívares fuertes in denominations of 500 and below will cease to circulate as of Monday August 20. 
These may be deposited at any bank. It must be mentioned that none of these low denomination notes are worth more than USD 0.00012, meaning that some 9,000 of these bills are needed to buy one U.S. dollar at the parallel market rate.
The larger denominations will co-circulate with the new family of bolívares soberanos.
Source: bcv.org.ve
Subscribe now to the MRI BANKERS' GUIDE TO FOREIGN CURRENCY™
©2018  Monetary Research Institute
« More posts