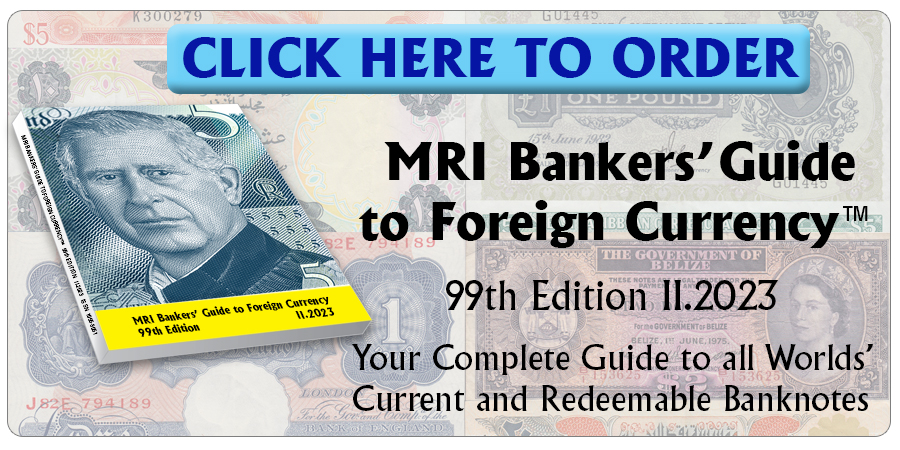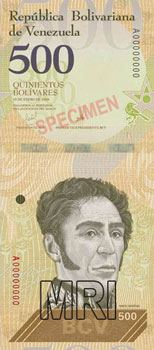 Based on todays parallel market rate of 2,930 bolívares soberanos per U.S. dollar, a banknote of 500, the largest of the current family issued less than a year ago is only worth about 17 U.S. cents.
Local banks are refusing to accept the very small notes, as these are practically worthless.
There are now talks about issuing newer notes to adjust to the new situation.
Click here to order the MRI BANKERS' GUIDE TO FOREIGN CURRENCY™
©2019  MRI BANKERS' GUIDE TO FOREIGN CURRENCY™
« More posts