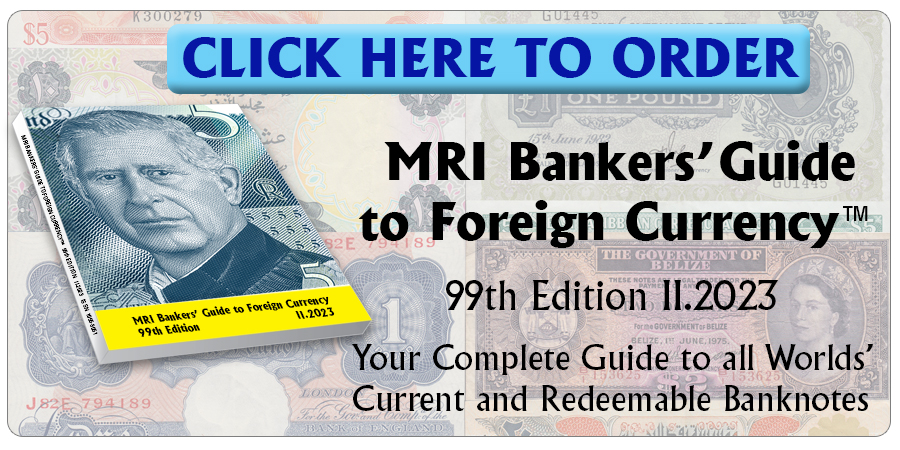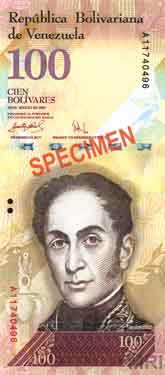 By Decree published on the 18th January the Government extended the legal tender status of the 100 bolivares banknote (VEF100.1) until March 20, 2018. 
Note of the publisher: "the note itself is worth only about USD .0005 at the prevailing informal rate of exchange. Since its legal tender status has been extended many times, it is known by its  popular name of "Immortal"."
Source: www.notivenezuela.com
Order your copy of the MRI Bankers' Guide to Foreign Currency™ now!
©2018  Monetary Research Institute.
« More posts