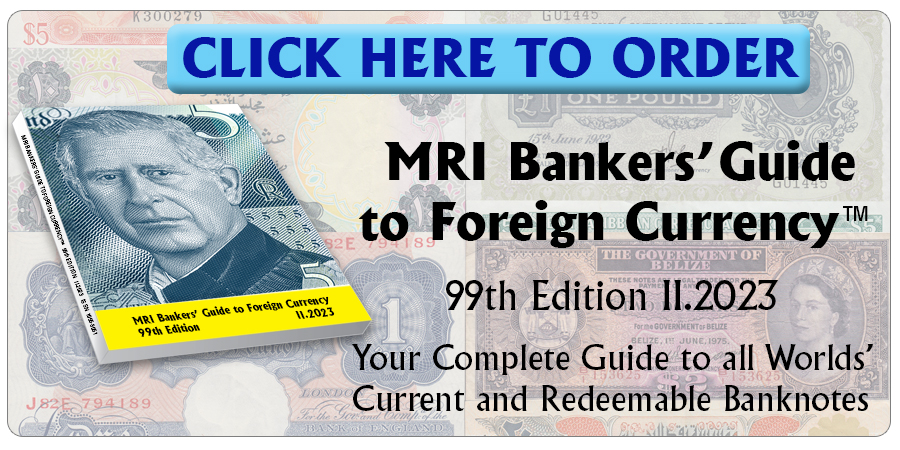 The Banco Central de Venezuela has recently released a new version of the 2,000 bolívares fuertes (VEF2,000.1B).
It is also dated 18 Agosto 2016, like the one issued last year, but it lacks the OVI imprint on front, and it does have a wide segmented security band in the back.
This note is worth 2.5 U.S. cents at the official rate of exchange, and a little more than a tenth of an American cent at the free market rate.
Source: Roberts World Money
Order your copy of the MRI Bankers' Guide to Foreign Currency™ now!
©2018  Monetary Research Institute.
« More posts