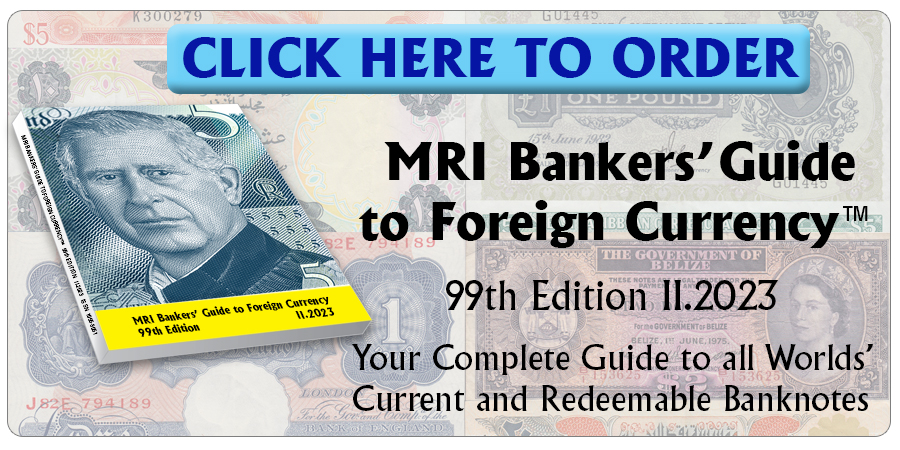 The Government moved the date for the release of the new banknotes denominated in "bolívares soberanos" from June 4 to August 4, although the Bankers Association requested one additional month to give it more time to adjust systems and cash handling equipment.
Source: Talcualdigital.com
Order your copy of the MRI Bankers' Guide to Foreign Currency™ now!
©2008  Monetary Research Institute.
« More posts