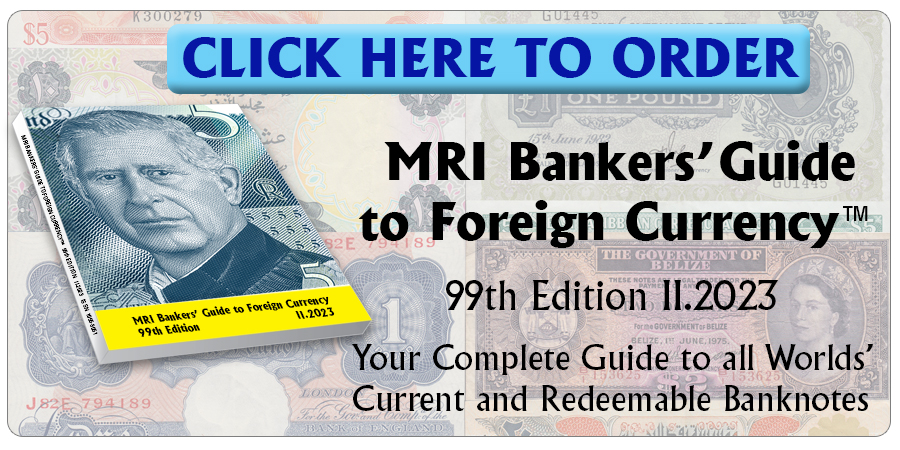 President Nicolás Maduro announced that the release of the new banknotes expressed in "bolívares soberanos" will be postponed by at least 60 days, and that the current banknotes, which were to lose their legal tender status by June 4 will continue to be valid, as requested by the Venezuelan Bankers Association. A formal announcement will be made tomorrow.
It is unknown whether the new banknotes, set to be issued next Monday, have arrived. 
Courtesy RPP.pe
Order your copy of the MRI Bankers' Guide to Foreign Currency™ now!
©2018  Monetary Research Institute.
« More posts