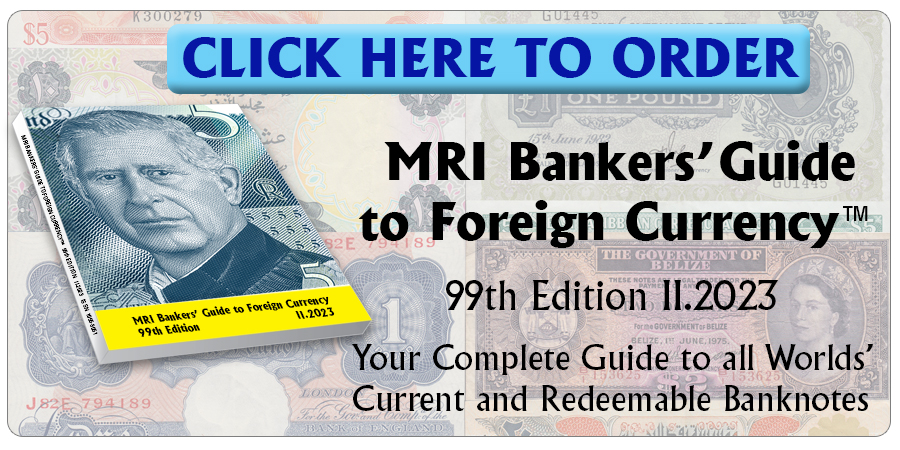 The Banco Central de Venezuela may be facing a difficult situation. With only 6 working days to June 4, the date at which the new "bolívar soberano" banknotes are to enter circulation and the old "bolívar fuerte" cease to be legal tender, it seems that the new notes have not yet arrived to Venezuela.
Source: Descifrado.com
Order your copy of the MRI Bankers' Guide to Foreign Currency™ now!
©2018  Monetary Research Institute
« More posts