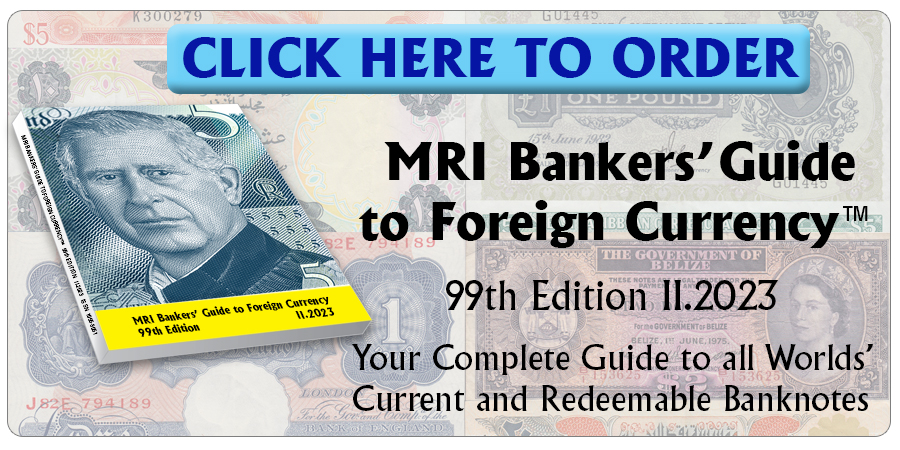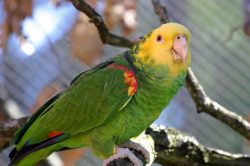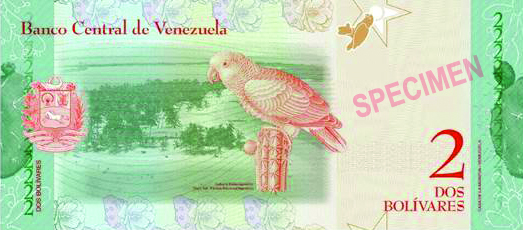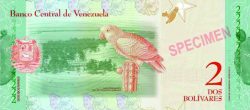 There seems to be a color error in the back of the proposed 2 bolívares soberanos note.
The banknote shows the "cotorra cabeciamarilla" which translates as "yellow head parrot".
However the bird is shown in a reddish brown and not green and yellow, which are the bird's colors.
Order your copy of the MRI Bankers' Guide to Foreign Currency™ now!
©2018  Monetary Research Institute
SaveSave
« More posts