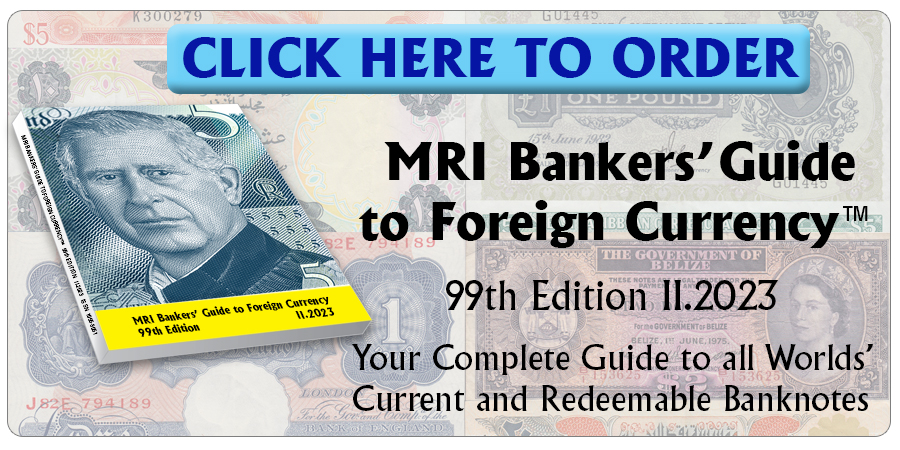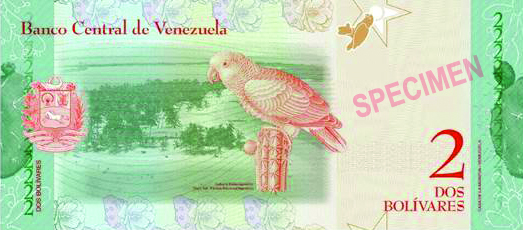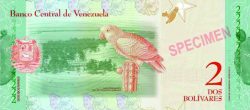 VES2.1
 2 BOLIVARES (SOBERANOS)
Green, brown and orange red. 
Josefa Carmejo / Yellow head parrot and National Park of Morrocoy.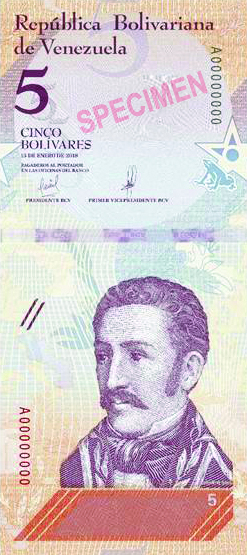 VES5.1
 5 BOLIVARES (SOBERANOS)
Purple and brown.
José Felix Ribas / Striped toad and National Park Henri Pittier.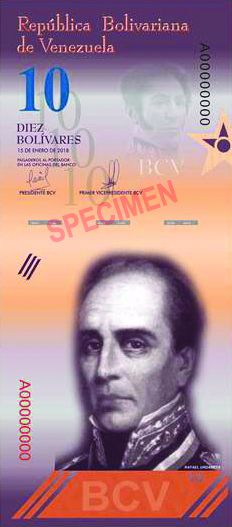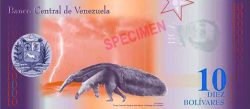 VES10.1
 10 BOLIVARES (SOBERANOS)
Violet, light blue and orange brown. 
Rafael Urdaneta / Anteater and National Park Ciénaga de Juan Manuel.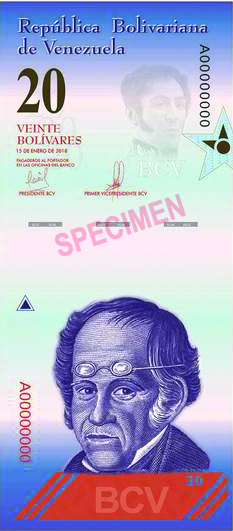 VES20.1
 20 BOLIVARES (SOBERANOS)
Violet blue and red. 
Simón Rodríguez. / Jaguar and National Park Waraira.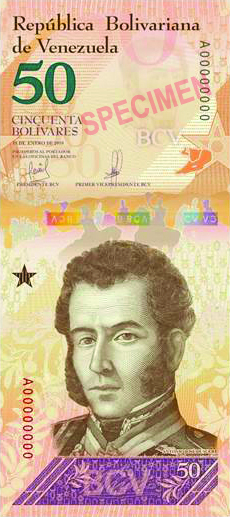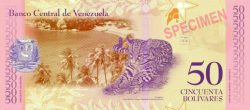 VES50.1
 50 BOLIVARES SOBERANOS
Olive, light brown and lilac. 
Antonio José de Sucre / Leopard and Playa Medina in the National Park of Paria.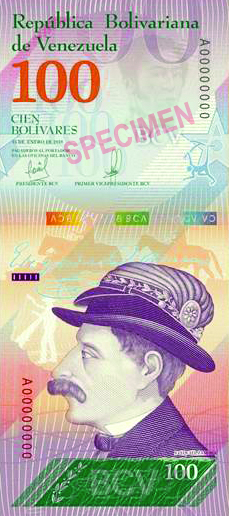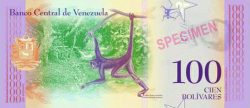 VES100.1
 100 BOLIVARES SOBERANOS
Lilac violet, blue and green. 
Ezequiel Zamora / Spider monkey and Guatopo National Park.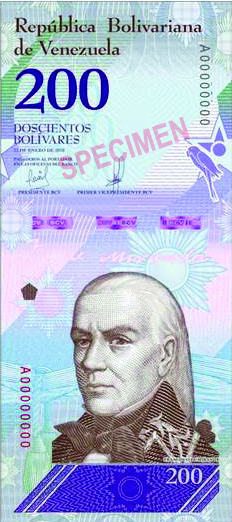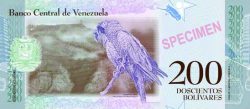 VES200.1
 200 BOLIVARES SOBERANOS
Purple and brown. 
Francisco de Miranda / Macaw and Waraira Repino National Park.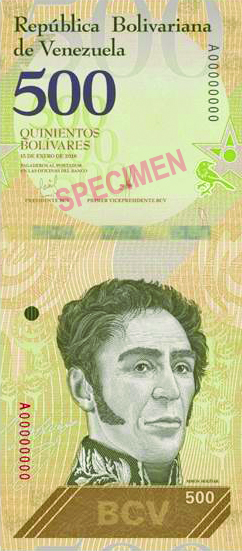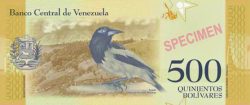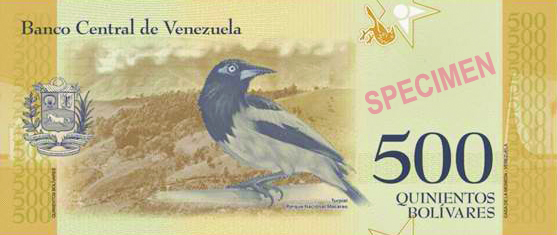 VES500.1
 500 BOLIVARES SOBERANOS
Brown, olive and bluish gray. 
Simón Bolívar / Turpial (oriole) and Macarao National Park
President Nicolás Maduro announced today that Venezuela will have a new currency called "bolívar soberano" equal to 1,000 bolívares fuertes.
The new banknotes to be issued on June 4 will be in the denominations of 2; 5; 10; 20; 50; 100; 200 and 500 bolívares. Although they are called "soberanos" that word is not mentioned on the specimens made public.
In practice up to now people omit the word "mil" when they express an amount of money. For instance someone quoting a price says "cien" and not ""cien mil".
©2018 Monetary Research Institute
SaveSaveSaveSave
SaveSave
SaveSave
SaveSave
SaveSave
SaveSave
« More posts