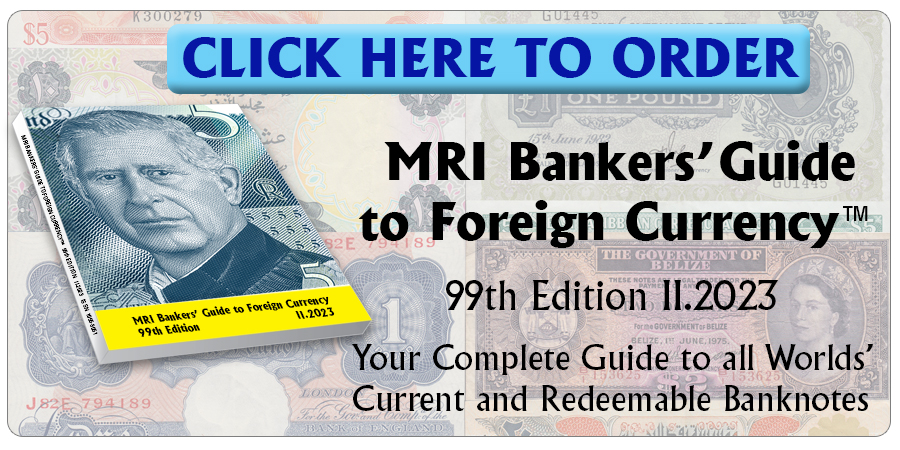 Private notes of 50,000 and 100,000 bolivares were issued in Elorza, Apure state. Apparently these are being used in the town Fair starting March 19.
These are not being accepted by local merchants because they are subject to a 5% discount when redeemed.
Order your copy of the MRI Bankers' Guide to Foreign Currency™ now!
Source: Verdad Venezolana
Courtesy Aidan Work
©2018  Monetary Research Institute.
« More posts