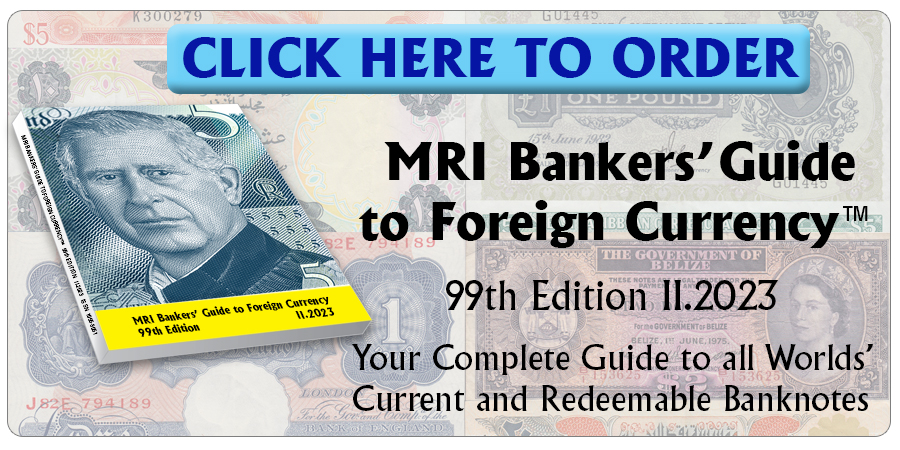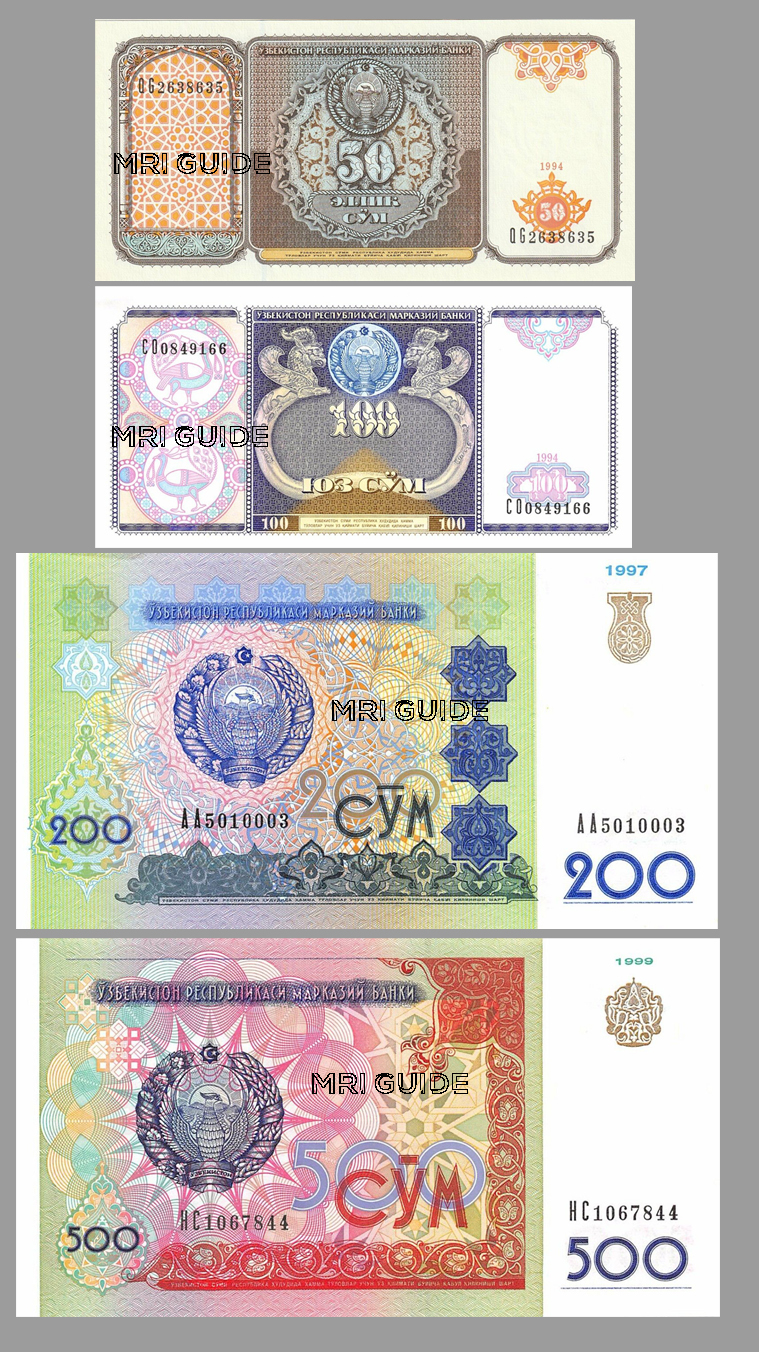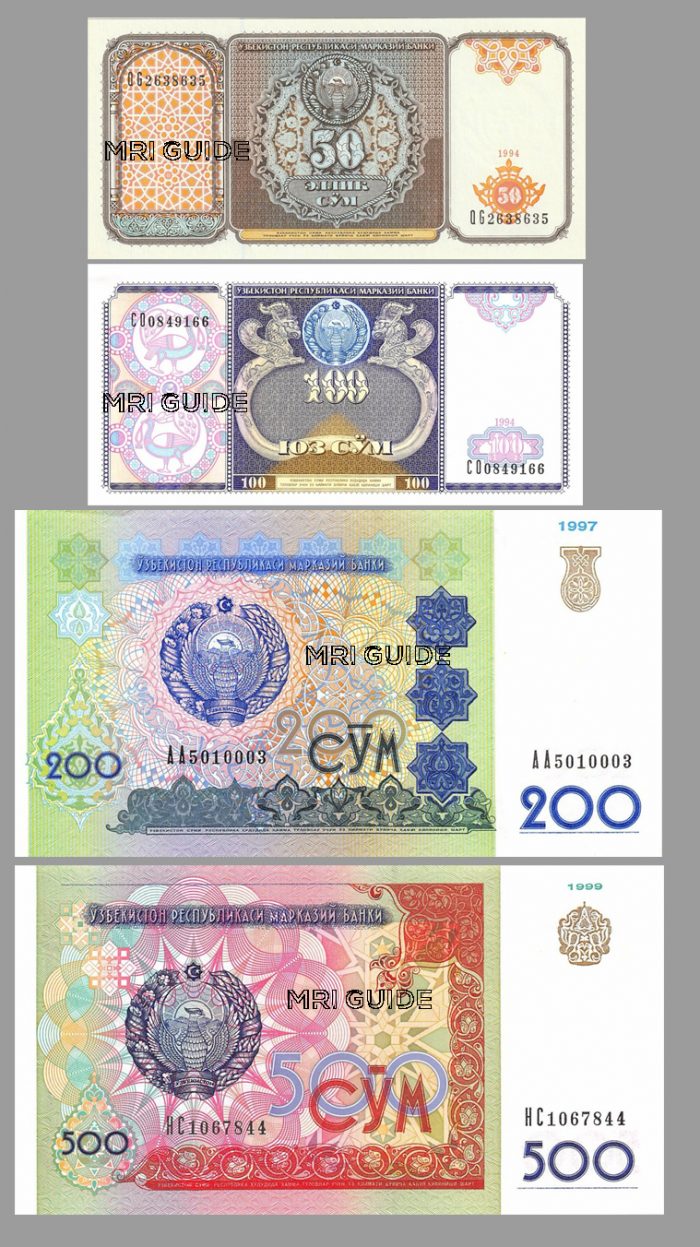 The Central Bank of Uzbekistan has withdrawn from. circulation the banknotes of 50 sum (UZS50.1) and 100 sum (UZS100.1) as of yesterday.
It has also announced that those of 200 sum (UZS200.1) and 500 sum (UZS500.1) will cease to be legal tender as of July 1, 2020.
None of these notes are currently listed in the MRI BANKERS' GUIDE TO FOREIGN CURRENCY™ because of low value.
Source: kun.uz
Click here to order the MRI BANKERS' GUIDE TO FOREIGN CURRENCY™
*** Do you want to share your comments, corrections or news? Please contact info@mriguide.com
©2019  MRI BANKERS' GUIDE TO FOREIGN CURRENCY™
« More posts