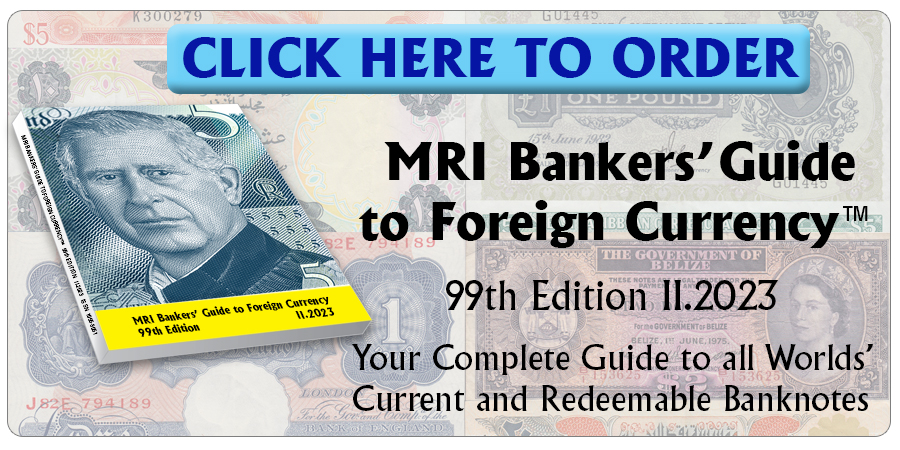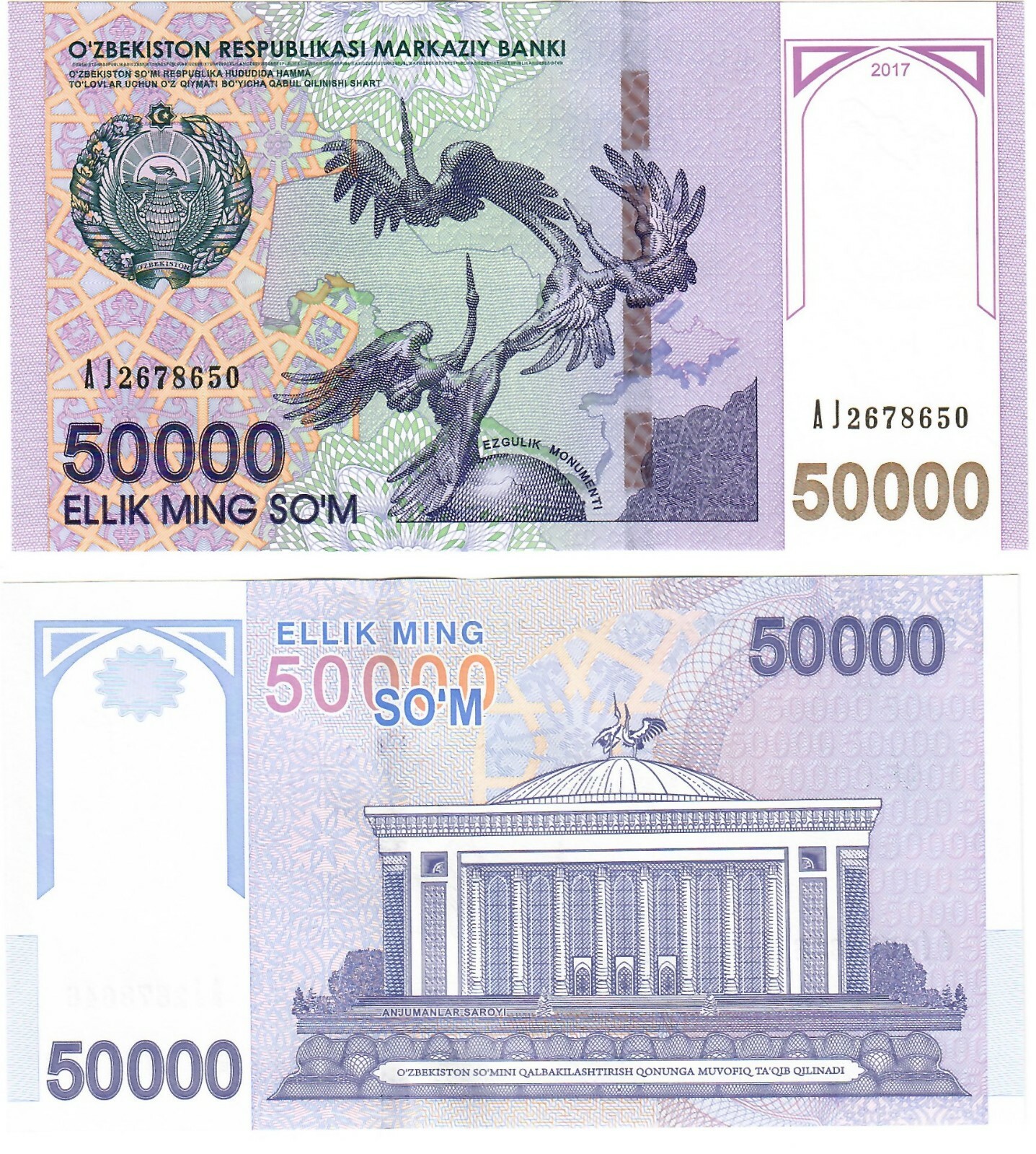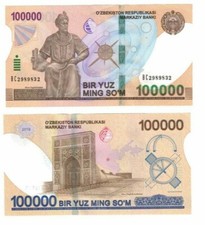 You saw it first here…
Uzbekistan may renew bills of 50 and 100 thousand soums. This is reported by the media.
According to journalists, the banknotes will be updated on a gradual basis. The Central Bank is to announce the beginning of the renewal of notes in the coming months.
The new banknotes will have new security features. Measures will be taken to ensure that counterfeiters cannot counterfeit banknotes. So far, the Central Bank has not confirmed or denied the information about the renewal of banknotes.
Source: https://upl.uz
Courtesy: Cleophas Schockem
Click here to order the MRI BANKERS' GUIDE TO FOREIGN CURRENCY™
*** Would you like to share your comments, corrections or news? Please contact info@mriguide.com
©2021  MRI BANKERS' GUIDE TO FOREIGN CURRENCY™. All rights reserved.
« More posts