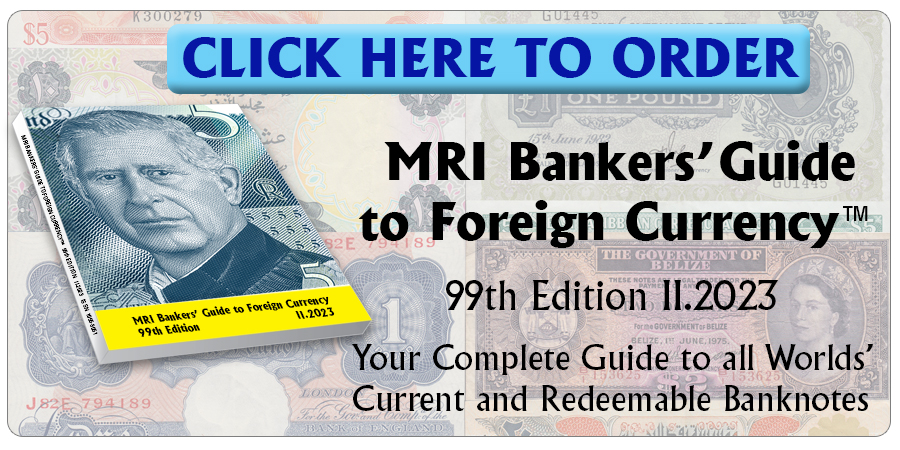 According to several publications Shavkat Mirziyayev, president of Uzbekistan, ordered the issue of new banknotes of 100,000 sum (UZS100,000.1)  to be released on the eve of Navruz, the Spring equinox festival, March 21; and signed the corresponding decree.
This will be the last banknote issued in this monetary unit, which will be redenominated by the elimination of 3 zeros. 
It was also published that the older notes of 100 (UZS100.1); 200 (UZS200.1) and 500 sum (UZS500.1) are being gradually replaced by coins. 
Source: kultura.uz
Click here to order the MRI BANKERS' GUIDE TO FOREIGN CURRENCY™
©2019  MRI BANKERS' GUIDE TO FOREIGN CURRENCY™
« More posts