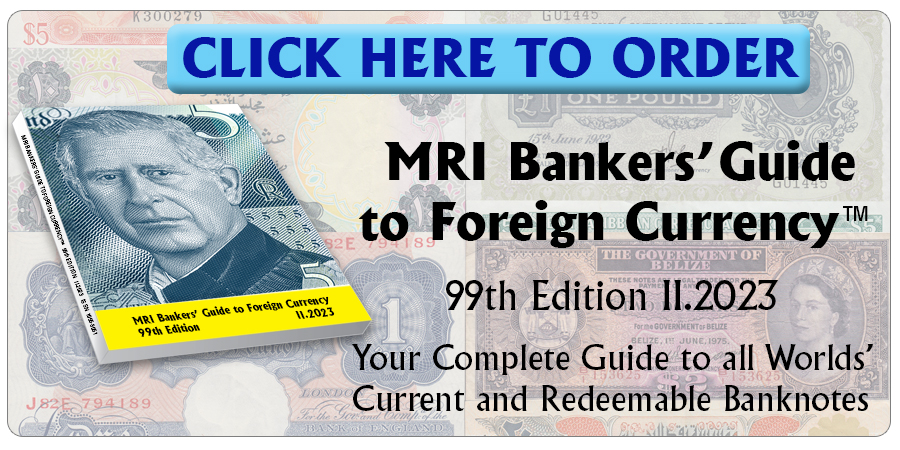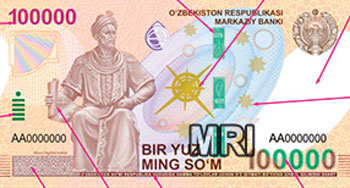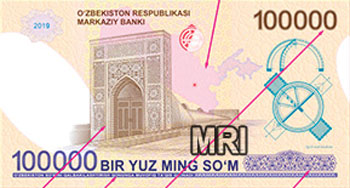 The Central Bank of the Republic of Uzbekistan announced that it will issue on 25 February 2019 its new bank note of 100,000 sum (UZS100,000.1).
It is dated 2019, its size is 144 x 78mm, and printed on protected paper. It has in the front a 5 mm wide security thread with a 3D effect, and a blind friendly mark at left of front.
The front shows the monument of the great Uzbek scholar and astronomer Mirzo Ulugbek. In the center there is an image of the solar system printed on optical variable ink.
In the back is shown the Mirzo Ulugbek Observatory in Samarkand, with the map of Uzbekistan in background done with the words "UZBEKISTAN REPUBLIKASI" repeated in microtext.  
Source: xs.uz
Click here to order the MRI BANKERS' GUIDE TO FOREIGN CURRENCY™
©2019  MRI BANKERS' GUIDE TO FOREIGN CURRENCY™
« More posts