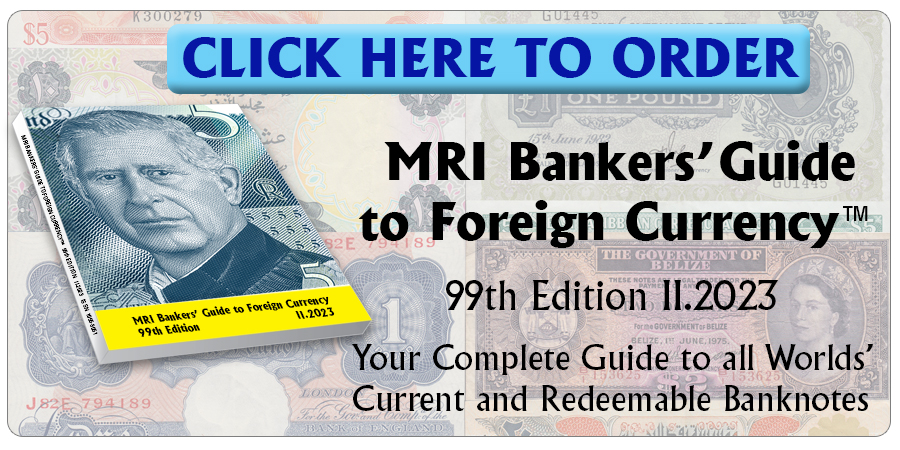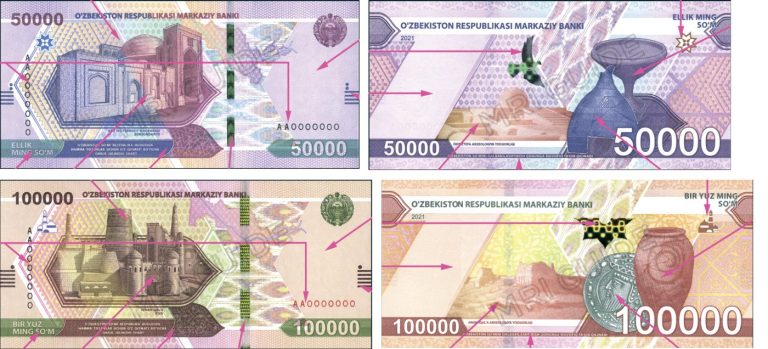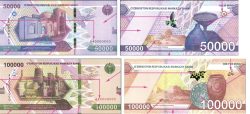 You saw it here first…
The Central Bank of Uzbekistan announced today that it will issue on 22 December 2021 new banknotes of 50,000 sum (USZ50,000.2) and 100,000 sum (UZS100,000.2).
The theme of these banknotes is dedicated to the Great Silk Road and the ancient history of Surkhandarya and Khorezm regions.
The front of the 50 thousand sum banknote depicts the architectural monument Abu Iso Termiziy Maqbarasi, dating back to the XI-XII centuries, located in the Surkhandarya region. The back shows an ancient archaeological monument in the territory of the Surkhandarya region Fayoztepa Arxeologiya Yodgorligi, dating back to the III-I centuries BC.
The front of the 100,000 sum banknote depicts the Ichan Qal'a historical museum located in Khiva. The back shows the castle Angkaqal`a Arxeologiya Yodgorligi dating back to the III-IV centuries, which was the capital of the ancient Khorezm state.
Source: podrobno.uz
Courtesy: Cleophas Schockem
Click here to order the MRI BANKERS' GUIDE TO FOREIGN CURRENCY™
*** Would you like to share your comments, corrections or news? Please contact info@mriguide.com
©2021  MRI BANKERS' GUIDE TO FOREIGN CURRENCY™. All rights reserved.
« More posts