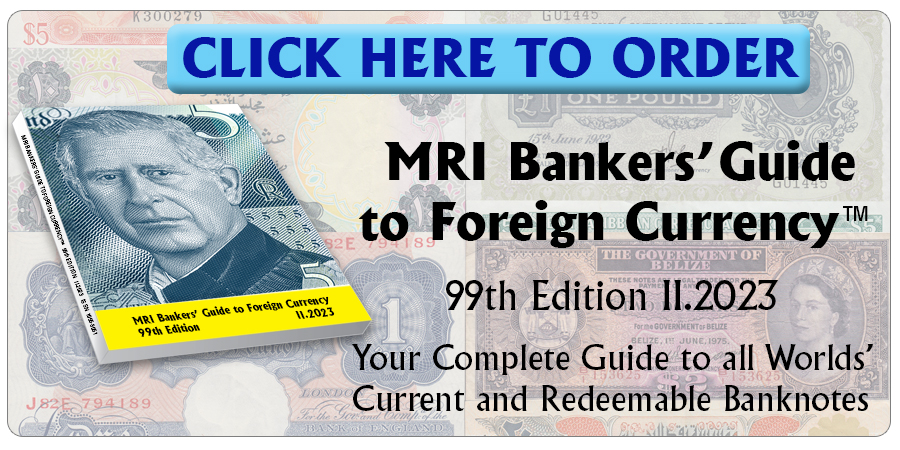 You saw it first here…
Akmal Lazarov, Head of the Press Service of the Central Bank of the Republic of Uzbekistan, has confirmed that new banknotes of 50,000 sum (UZS50,000.2) and 100,000 sum (UZS100,000.2) with harmonized designs and improved security features will be issued. These notes are part of the new family of which several denominations were already issued in June and August.
No details were given as to when the new banknotes will be issued.
Source: news.mail.ru
Courtesy: Cleophas Schockem
Click here to order the MRI BANKERS' GUIDE TO FOREIGN CURRENCY™
*** Would you like to share your comments, corrections or news? Please contact info@mriguide.com
©2021  MRI BANKERS' GUIDE TO FOREIGN CURRENCY™. All rights reserved.
« More posts