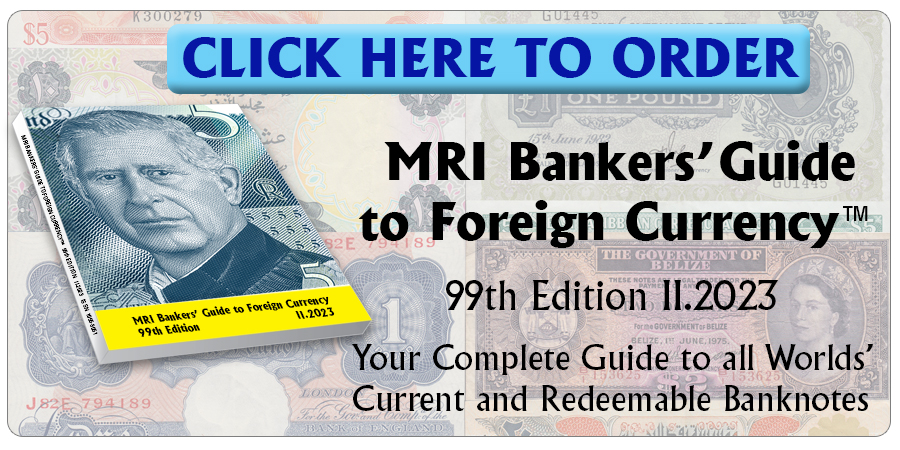 On the occasion of the release of the 50 pesos commemorative banknote (UYU50.3), Mario Bergara, president of the Banco Central del Uruguay commented that a new smaller size 20 pesos banknote (UYU20.3) printed on polymer is being planned. He also said that probably other low denomination notes will also be printed on polymer instead of cotton paper.
Source: bcu.gov.uy
Courtesy: Gabriel Numismatic Market, LLC
Click here to order the MRI BANKERS' GUIDE TO FOREIGN CURRENCY™
©2018  Monetary Research Institute.
« More posts