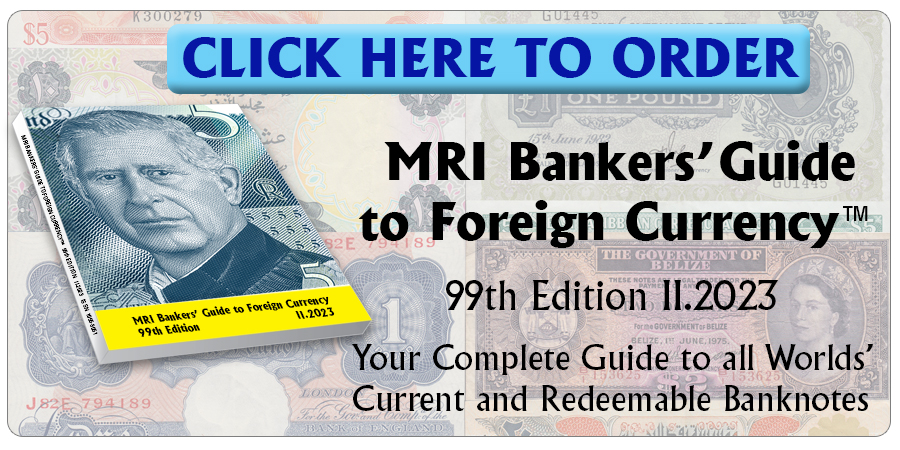 The Banco Central del Uruguay has begun the process to issue new regular polymer banknotes of 20 (UYU20.3) and 50 pesos uruguayos (UYU50.4).
The ones of 20 pesos uruguayos will be smaller than the current ones, and those of 50 pesos uruguayos will be of the same size of commemorative ones issued a few day ago.
It is estimated that the new banknotes will be issued in 2020.
Click here to order the MRI BANKERS' GUIDE TO FOREIGN CURRENCY™
©2018  MRI BANKERS' GUIDE TO FOREIGN CURRENCY™
« More posts