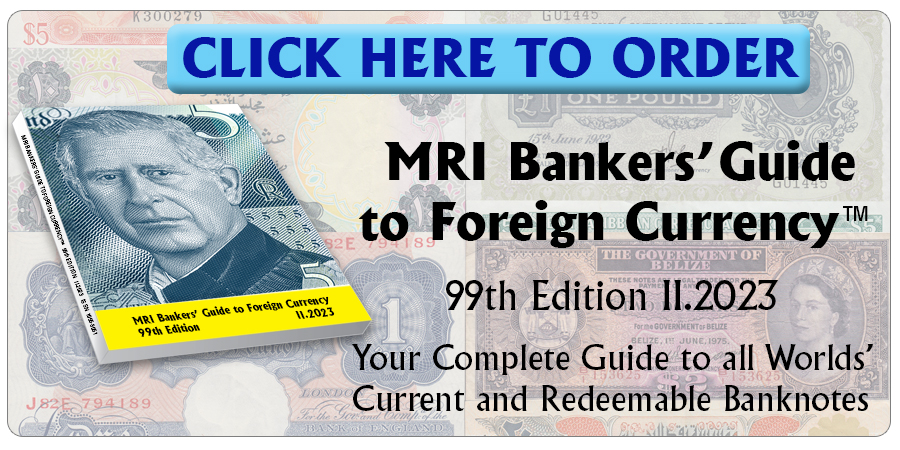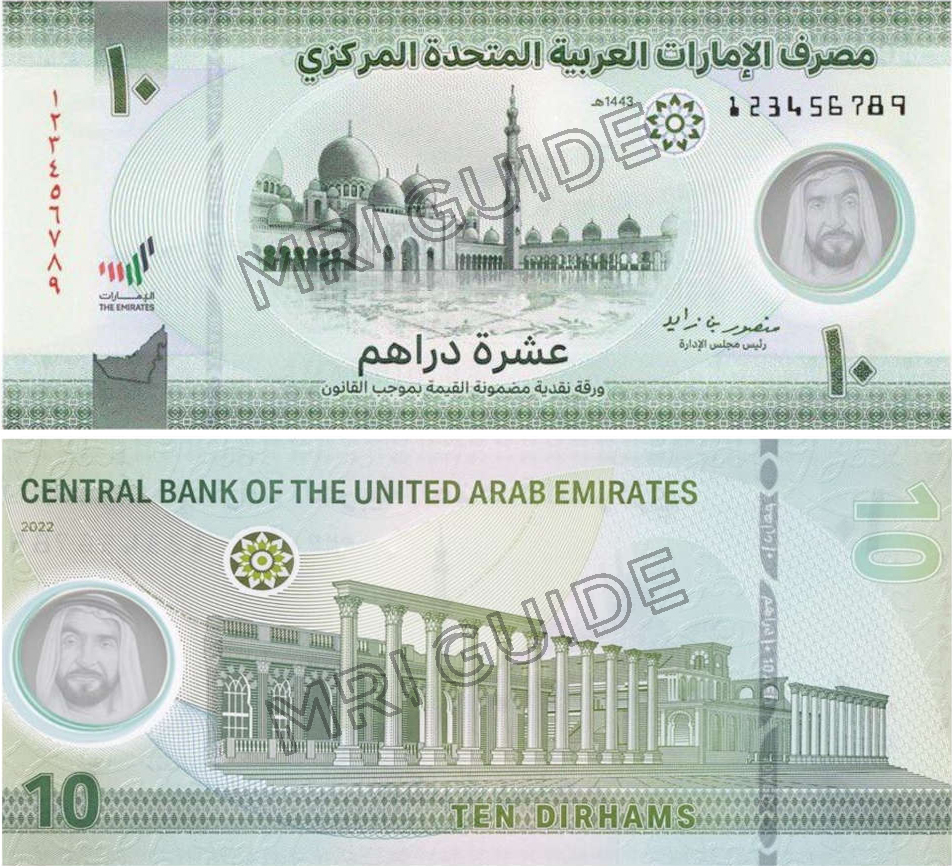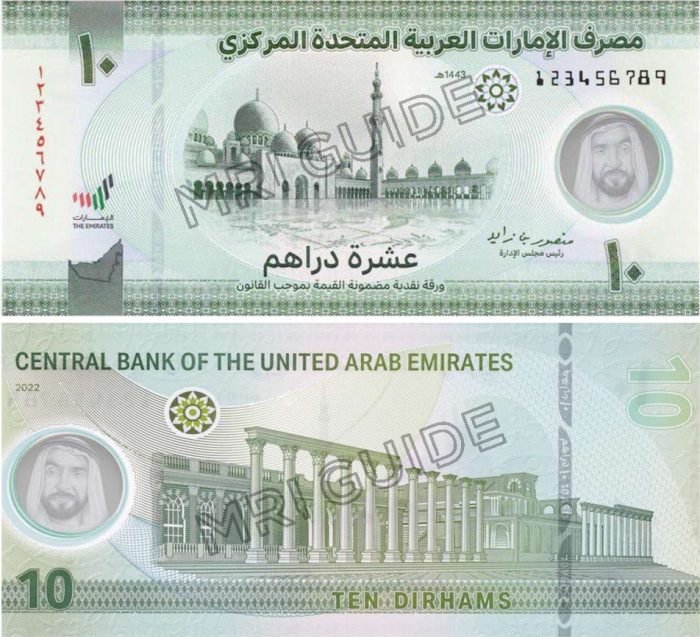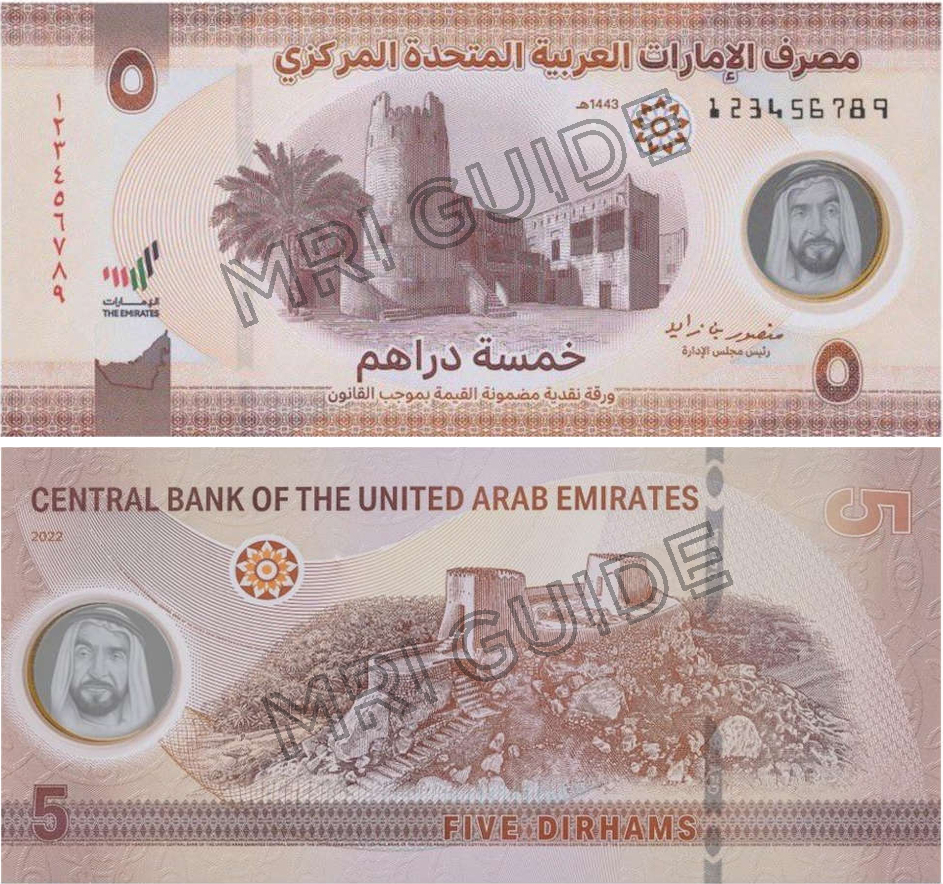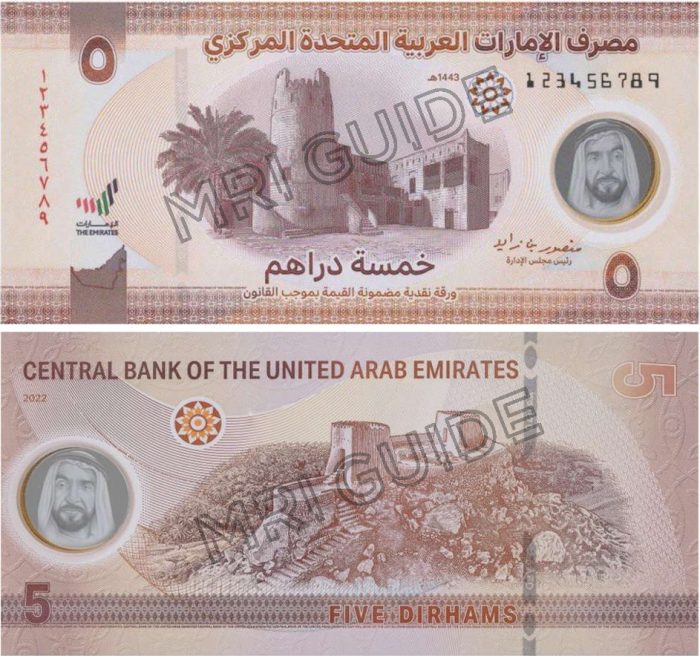 You saw it here first…
The Central Bank of the United Arab Emirates has issued today a new banknote of 10 dirhams (AED10.6), with one of 5 dirhams (AED5.6) to be released next week on Tuesday 26 April. Both are printed on polymer substrate.
Both notes include a window with the portrait of the late founding father Sheikh Zayed bin Sultan Al Nahyan. They also have raised marks to help the vision impaired people recognize them.
The note of 5 dirhams shows the Ajman Fort in the front, and the Ras al-Khaimah's Dhayah Fort on the back. On the 10 dirhams note the front shows the Sheikh Zayed Grand Mosque in Abu Dhabi, and Sharjah's Khorfakkan amphitheater on the back.
Current cotton paper 5 and 10 dirhams will remain current.
Source:  arnnewscentre.ae
Courtesy: Cleophas Schockem
Click here to order the MRI BANKERS' GUIDE TO FOREIGN CURRENCY™
*** Do you want to share your comments, corrections or news? Please contact info@mriguide.com
©2022  MRI BANKERS' GUIDE TO FOREIGN CURRENCY™. All rights reserved.
 . 
« More posts